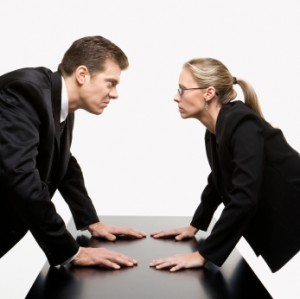 Legal Horror Stories: This series is created by eMinutes.com to educate and inform young business owners.
Today's story comes from Emilio Estevez from Cosiety.com. Cosiety is an online platform that allows college students to share academic resources based on the courses they are currently taking. These resources include notes, used textbooks, and curriculum knowledge.
History:
The number of things a new CEO has to carry to build a successful company is overwhelming. It is almost impossible to foresee all the problems you will face at every step. Our main problem plaguing us today is a decision that we made a few months ago, and now it looks quite impulsive. However, you rarely notice that something was a bad idea until it has already happened and is part of the story.
When our company was incorporated earlier this year, our top management included myself, my partner, and a mutual good friend. At that moment we all felt that we were in a position in which we were comfortable; I take on the role of CEO, my partner is the COO and our friend is the CMO. Based on her late entry into actual participation in our operation, I believe that our personal relationship played a role in the decision that she was entitled to a share of the company's capital.
Disclaimer: Don't confuse business with friendship… (reference: virtually every tech startup exiting a partnership).
We divided the company into three, my partner and I took most of it, and she was left with a pretty decent share. Time seemed to fly by quickly after that moment, and things began to change, especially in her life. My partner and I lived and breathed the company, but she gradually became less and less involved. It was clear at first, as in the early stages of a startup, that you had to do something on the side to put food on the table, and we knew it. However, the time that was spent on the side was not effective, and things began to clear up. In the end we sat down and talked about it, but it was a difficult decision because again personal relationships were involved. She agreed that it would be unfair to the company to be dead weight, especially to have a vested interest in it. Our relationship has come to an end, and not just the relationship with the company.
Today:
Moving on to today, we've made amazing progress and are getting ready to launch our product, so far we've only been doing bootstrap and finally we're making some buzz. In moments like this, it always happens that everything finds a way to turn for the worse. On paper, our previous partner still owns a stake in the company. After researching and engaging our consultants, this appears to be a matter that should be dealt with legally. At least a few hundred dollars in rebuilding a broken relationship is something to fix, and it can be ugly.
We're frankly not sure if sentiment has changed since the fallout, or if this equity change legal issue will run as smoothly as we'd like. Ultimately, my advice is to be extremely stingy and careful when building your company and delegating capital. Be as confident as possible with the people in your business circle, because this can certainly cause sleepless nights in the future.
How to deal with it:
It is very difficult to approach a person with whom you have a personal relationship and tell him that you can no longer continue to work with him professionally. Mixing your emotions with decisions about your business is something you can't be banned from doing, a lesson best learned through experience. As far as this initial conversation goes, it should be like pulling teeth, quick and to the point. The problem is that most people act with caution, because ultimately this person is a friend. However, business is tough and personal issues can easily affect your work. Let this person know that this is a purely business decision, it is not personal, and that it benefits all parties.
For others who find themselves in a similar situation, they shouldn't let it drag on like we did. If you notice that someone is lacking or not making the right effort for your company, don't be afraid to trim the fat. It doesn't necessarily mean that you and that person can no longer communicate, it just didn't play well with your business.