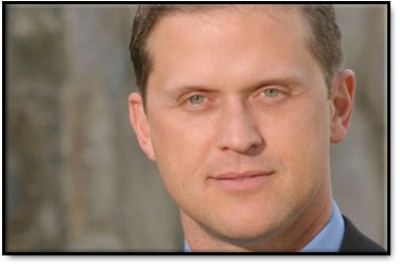 Q+A Entrepreneur with Kelly Purdue
Kelly Purdue is a serial entrepreneur who caught a bug on her way to business at a very early age. The former Army Ranger has a track record of achieving successful results with careful launch planning. Before taking over his current company, Rotohog, Perdue turned two other startups, one in grassroots sports and the other in mixed martial arts, into leaders in their genre. First, as president of the Internet's largest amateur sports portal, eteamz.com, he oversaw the strategic building of a company that catered to the communication needs of amateur athletes and teams, and currently serves more than three million amateur sports teams. part of active networks. Then as president of ProElite.com; he created an online social network that was one of the most innovative in the very popular sport of MMA. Under his leadership, ProElite, Inc. raised over $40 million, including $5 million from CBS, signed a three-year exclusive contract with Showtime to broadcast their fights, and aired the first network MMA fight in prime time on CBS.
Although known to the public mainly as the winner of the second season of the popular NBC TV show "Student," and as the author of the critically acclaimed book "Take Command, 10 Leadership Principles I Learned in the Army and Apply at Work for Donald Trump" Kelly Purdue real success was behind the scenes as she created and managed forward-thinking and innovative emerging brands. In addition to his three successful digital ventures, he was Deloitte Consulting's manager at Braxton Strategy Practice and served in the US Army as a military intelligence officer and paratrooper. He has also held numerous leadership positions at companies such as the Trump Organization, CoreObjects Software, K12 Productions, and etamz.com.
Although now in his early 30s, he has taken a little break from his last project as CEO of Rothog, one of the leaders in creating fantasy and traditional gaming platforms for brands such as Turner Sports, Disney/ABC, NASCAR, and now and Bloomberg. to look back at what can help a young person starting a business and what are his tips for building a successful startup:
What is the best piece of advice you received when starting out in the business world?
You must be passionate about what you are doing. Day after day, your attitude is contagious. Employees, investors, clients, partners, and even your friends and family can tell if you're excited about something. If you are excited, you are much more likely to succeed.
How did your military background help you early in your career?
1. Leadership. Formal leadership training and the practical application of these principles gave me a lot of experience as I entered the business world.
2. Discipline. Execution is the key to most business success stories, and the military teaches you to focus on the details, be efficient, and instill that attitude in others.
Have you been involved in a number of digital startups, are they easier to start and grow than a regular business?
There are a lot of very successful traditional businesses, but digital businesses have many advantages over most conventional businesses:
1. Speed ​​to market.
2. Flexibility to change based on market forces.
3. No inventory.
4. Lower capital requirements (sometimes!).
5. SCALE. Build once and sell to millions.
What are the three key elements needed to start a business?
In my book, Take Command: 10 Leadership Principles I Learned in the Army and Put to Work for Donald Trump, I highlight principles that I believe are the key to success. For entrepreneurs, it's Passion, Planning and Perseverance. Without one of them, success is very difficult.
Who are your mentors and how did they help you in business?
Louis Villalobos. Louis was the founder of the Tech Coast Angels (the largest angel group in the country) and sadly passed away at the end of last year. Luis and I were co-founders, friends and business partners. He was persistent, intellectually curious and always ready to help entrepreneurs. I try to emulate his thought process and passion for entrepreneurs.
Steve Winn. Steve was the CEO of Adidas in the late 90s and revived the brand. We were lucky enough to bring him on as the CEO of eteamz before we sold him to Active.com. Steve is a consummate professional and has the highest integrity. He has helped me make many business decisions over the years, and his rational thinking and understanding of the big picture has always proved invaluable.
Every entrepreneur should have mentors who care about him as a person, not just a business.
What do you think is the biggest business growth opportunity for young people in the next five years?
Technology: Mobile.
Population Growth (Boomers): Healthcare
Politics and Public Interest: Green Business/Technology
What was your biggest business mistake?
Having taken investment money from friends and family for my first business, I stayed in the business for too long and put myself at serious personal financial risk. In hindsight, I should have made the decision to cut my losses much earlier and start a new business where I could get the money back for my friends and family. I wish I had mentors for advice during that first business.
How do you think RotoHog will grow and where in the next three years?
Over the next three years, RotoHog will become the leading provider of customer/customer/fan engagement tools for sports, entertainment, consumer and gaming brands. Over the past six months, we have launched over 30 games on our new Games as a Service platform. Our open platform allows us to deliver these solutions to our clients such as NBA.com, NASCAR.com, Sports Illustrated, Bloomberg Sports, AVP, Us Weekly and many more across the web, social media, mobile devices and even broadcast.