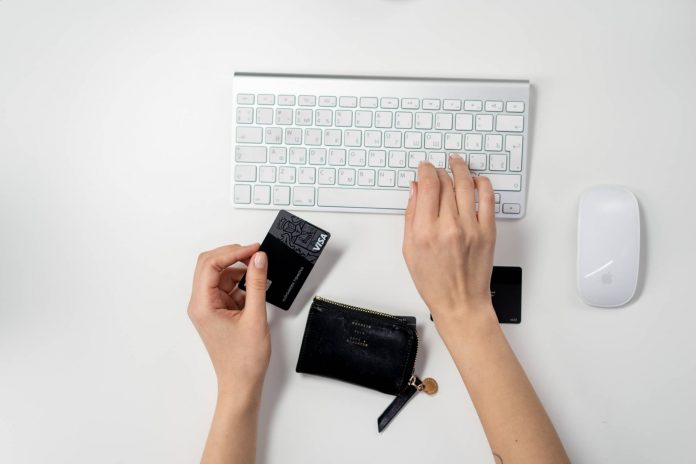 The demand for digital wallet apps is growing all over the world as they bring many benefits to users. Through the digital wallet app, users can make digital payments, receive purchase rewards, make seamless transactions, and more.
According to Statista, there will be around 1.31 billion mobile payment transactions by 2023, and digital wallets will take over the digital world as a result.
If you are thinking about developing a digital wallet for better business growth but are worried about the cost, this blog post will help you. In this post, I will share the estimated cost of developing an e-wallet application for your business.
What are the types of e-wallet applications?
As stated below, there are three different types of wallets:
1. Closed wallet
These types of wallets are developed by businesses for a target audience to sell their products. Clients only use the wallet with the wallet issuer to make any transactions.
For example, one of the popular coffee brands, Starbucks, uses a private wallet to make transactions in their stores.
Some key features of private wallets:
Serve limited customers.

If any of the transactions are cancelled, the amount is automatically updated in the wallet.
Semi closed wallet
A semi-closed wallet is another wallet that allows users to make payments to listed stores or merchants. These applications ensure the security of their users' data. For example, Apple Pay and Venmo use semi-closed wallets.
Here are some features of a semi-closed wallet:
Enjoy smooth transactions and hassle-free refunds.

There is a feature to send money to another recipient using the same wallet network.
Open wallet
With an open wallet, users can manage their transactions online. This application cooperates with various partner banks, which helps the user to keep track of the entire history of transactions.
These wallets offer users the ability to transfer money and make payments in stores at any time.
It is important for the sender and recipient to have an account in the same application for any payment.
One of the best examples of open wallets is PayPal, which provides a great user experience.
One good thing about open wallets is that these wallets are directly used by third party applications.
What is the cost of developing a digital wallet app like Coinomi?
Coinomi is a multi-chain wallet that can be used on both mobile and desktop. If you are planning to develop a digital wallet application like Coinomi, you need to pay attention to the cost of developing it.
Factors that determine the cost of developing an e-wallet application
1. Application development platform
Choosing a platform for developing a digital wallet application is one of the important factors that determine the cost of developing an application. There are several platforms among which Android and iOS are two of the best operating systems that you can use depending on your business requirements and user usage.
The cost of developing a digital wallet app is between $19,000 and $56,000, and if you are interested in developing an iOS app, it will cost you between $25,000 and $55,000 or even more, depending on the features you want to implement in your application.
2. App design and size
The design and size of a digital wallet app matters app development cost. If you want to develop an application by implementing more features automatically, the size of the application will be larger and this will affect the development cost.
3. Application functionality
There are many features that can be integrated into a digital wallet application. For example, some of the main features include secure login integration, various payment sections, QR code integration, permission granting, and seamless transfer of money to multiple bank accounts. Of course, they include some basic features that need to be integrated with the digital wallet app.
4. Hosting and security
It is important for you to determine the location where your application will be hosted. Choosing a good hosting provider and ensuring that all your application data is stored securely is very important to choosing a good hosting provider.
There are different hosting providers that provide their hosting services at different prices which are based on the benefits and features they provide.
Security is also one of the most important factors in making your users feel safe when they use your application. Both platforms, Android and iOS, provide different security in terms of digital wallet applications.
5. Application testing
After an application has been successfully developed, it is very important that it is tested by the quality control team. Of course, this can affect the cost of development. The digital wallet application company may charge you an additional fee for testing the digital wallet application in various environments to ensure that the application is free of bugs.
6. Service and support
In order for the application to work successfully, it is important to provide timely service and support. Similarly, the availability of timely service and support from digital wallet application development companies can affect development costs. Therefore, ask the developer company of your choice to provide timely updates and maintenance so that your user always receives an updated version of the application.
Conclusion
Some of the famous digital wallet apps like Apple Pay, PayPal, etc. are already using this technology. We will soon see the rise of digital wallet apps change dramatically. Users will prefer to pay online rather than with cash or cards. So by hiring digital wallet app development company will help you get high performance applications for better business growth.
Nowadays, most businesses prefer to accept online payments rather than receive cash, and the main reason for this is that online payments and digital payments are more convenient and simple. Indeed, digital wallets are the future of wallet app development and if you are a business owner, you should develop one for your business.
Thus, I hope this post has given you an idea of ​​the cost of developing a digital wallet app like Coinomi.