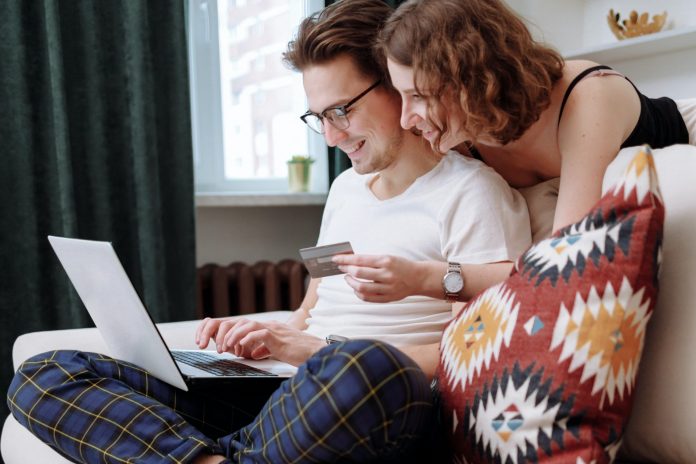 The pandemic has made digital shopping more desirable and even necessary. From home office products to automobiles, retailers bought and sold all kinds of goods digitally. As a result, online shopping has become more popular, ultimately giving a huge boost to the e-commerce platform industry.
Today, e-commerce sales are about 15% of transactions only in the USA.
However, the world of e-commerce is far from a win-win. More and more companies are selling online, increasing competition and making it harder to stand out.
Many online merchants are discovering that the path to success lies in attracting and closing deals with a wider customer base. The only problem? Scaling operations can be costly, especially for smaller companies and startups. One answer might be to work with innovative partners designed to smooth out the biggest e-commerce scaling challenges, like Tradefull.
Overcoming Common Ecommerce Platform Obstacles
While Tradefull offers complete solution for e-commerceThe company started out in a different direction. At the time of its launch in 2003, Tradefull was an online retail store.
At that time, the e-commerce process was just beginning to take off, and Tradefull joined in. This early experience has kept Tradefull at the forefront of the promising retail sector. Within a few years, Tradefull's owners have gone from selling online to becoming a valued service provider for other eCommerce stores. What makes Tradefull especially unique is its technology platform, designed to improve operational efficiency and reduce costs.
Each service is designed to overcome some of the most frustrating hurdles that can prevent online stores from scaling. These hurdles include the ability to quickly make changes to product content across all marketplaces, view real-time inventory and customer data, and pinpoint how to increase revenue and reach more customers through these online marketplaces.
So how does Tradefull help its clients solve these problems?
1. Product changes are instantly reflected across multiple marketplaces.
Tradefull was one of the first third party sellers on Amazon. It currently boasts relationships with over 40 national and global marketplaces and integrations with over 25 major online marketplaces. As a result, online merchants can use Tradefull's powerful technology platform to upload and edit product information on multiple marketplaces at the same time.
The ability to instantly update images, add valuable how-to videos, and add important features is not only effective, but also a good way to get more attention from potential buyers. Without duplicating efforts, sellers can get more information about their products. They can also avoid the customer service issues that occur when product advertisements are incorrect.
2. E-sellers are not forced to learn all the intricacies of order fulfillment.
Order fulfillment can quickly become a headache for stores that just want to focus on online sales rather than storage and inventory management. While some large companies are comfortable using one-way logistics (1PL), many prefer the idea of ​​third-party logistics (3PL). And 3PL is one area where Tradefull is especially good.
Tradefull has multiple physical warehouses where customers can store various products until they are purchased. Employees at these warehouses collect, pack, ship, and accept returns. Because customers only pay for the space and 3PL services they need, they can focus on expanding their marketing. Plus, they can feel comfortable advertising to people in multiple geographic locations knowing that Tradefull can move goods anywhere in the world.
3. Customers receive what they ordered, quickly and accurately.
On a general level, it can be difficult to get the right performance right. Technology can help, but only if it's the technology that makes everything flow through the system. Solution options for the Tradefull e-commerce platform include an order management system (OMS), a warehouse management system (WMS), and a product information management system (PIM). Together, they paved the way for orders to move from the "buy" stage to the "delivered" stage.
For example, OMS tracks orders as they arrive through various marketplaces, allocating them to warehouses to ensure optimal fulfillment. WMS keeps track of the incoming and outgoing inventory. Also, users can use it to determine how much they need. They may need a lot of resources on a daily basis based on historical order data. Finally, PIM handles product information and details. Because these systems work flawlessly, they provide online merchants with incredible transparency and confidence.
E-commerce may have gotten more sophisticated and crowded over the years, but that doesn't mean there's no room for newbies. With partners like Tradefull, online merchants can reach wider audience segments with cutting-edge end-to-end solutions.