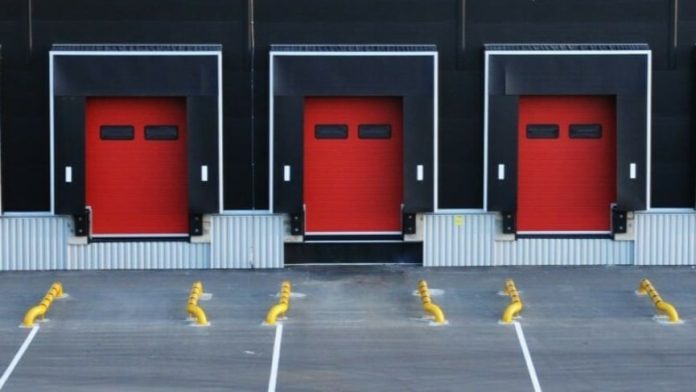 In a business that depends on shipping and material handling, loading docks are crucial to speeding up the process. Loading docks also serve as a critical safety feature for employees and equipment.
In addition to lowering worker compensation costs, investing in proper truck dock protection can save your company money and increase efficiency. This article will discuss some benefits of investing in dock seals and shelters.
Reduced Damage
A well-run loading dock is integral to a warehouse or manufacturing facility. The dock serves as a gateway for products coming in and out of the building and provides a vital source of ventilation for employees.
But the dock can be dangerous, particularly for workers and trucks. About 25% of all warehouse injuries are related to dock-related activities, such as falls and materials rolling or falling from the edge of the dock.
Investing in protective equipment such as vehicle restraints, levelers, and seals/shelters is the best way to ensure your dock area stays safe. By implementing these safety measures correctly, you can reduce accidents and ensure that your dock is protected from damage and that your employees stay safe.
In addition to the safety mentioned above, loading dock protection helps reduce damage from truck impact. This is especially important in a busy dock environment where it's not uncommon for a back-in collision to happen.
Increased Safety
Despite being a convenient way to load and unload, docks can be hazardous environments. Luckily, many loading dock accidents are preventable with the proper safety equipment and procedures.
Keeping employees safe in the loading dock, like using a warehouse dock safety, is one of the most important things you can do for your business. This helps reduce costs and improves your bottom line.
In addition to safety gates, you can also protect pedestrian walkways in the dock and door area with barriers designed to be easy to use. These can be either barriers built into dock levelers or standalone guardrails.
Another benefit of installing barriers is that they help eliminate trailer creep, which occurs when a truck moves during loading or unloading. The trailer can cause workers to step out on open air, fall over the edge of a dock, or crush part of their body between the trailer and the dock.
Better Vendor Relationships
The benefits of investing in loading dock protection go well beyond keeping your warehouse safe and secure. They also include improved efficiency and enhanced communication with your suppliers.
The best way to increase your company's productivity is by collaborating with the right partners to deliver goods and services on time, every time. This can be done by leveraging more competent procurement practices, including selecting vendors with proven track records, competitive pricing, and vital customer service.
Managing vendor relationships involves complex processes, from finding the best vendors to negotiating cost savings and measuring performance. However, a well-constructed vendor management strategy will save you time and money in the long run by making your procurement process more efficient. Implementing a consistent plan across all departments and involving the appropriate leaders is essential to any good strategy. The key is to get everyone on the same page with your objectives and corresponding metrics.
Increased Efficiency
The loading dock area is essential to the logistics operations at every warehouse and distribution center. But it is also an area that can be dangerous and require high vigilance.
Investing in safety products and solutions can help ensure the health of everyone working at the dock. This includes truck drivers, material handling equipment operators, and warehouse workers.
Consider installing dock shelters and seals if your facility has a decline or incline dock approach. This will lower the risk of damage to your facility and equipment as trailers back up against the walls.
Dock shelters and seals can also help control airflow in the loading bay, which prevents your cooling and heating systems from working as hard to maintain a proper temperature inside your building. This can save you money on your electric bill and improve the overall efficiency of your facility.