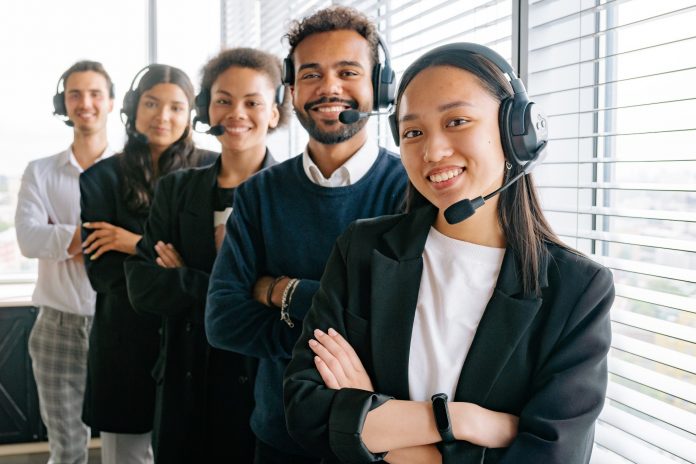 It's no secret that as an entrepreneur, you're called to be a jack-of-all-trades. Entrepreneurs usually have to learn a few freelance skills from scratch, often with little or no help. But as their business grows, most of them can't spend much time learning new skills. They should be busy building relationships with customers.
To add some time to your regular work day, you may need to outsource to people who are already experts in certain freelance skills. Listed below are the most in-demand freelance skills you should consider, especially when it's too early to hire a dedicated employee.
In-demand freelance skills you need to outsource
1. Content writing and copywriting
Whether building your brand, increasing sales, or solving customer problems, you need content to help get your message across to the right audience. If you run your own business, you can say that you can write anything you need, especially for marketing, from social media to website copywriting and SEO blogs.
But here's the inconvenient fact: creating quality content is hard. Not only that, it takes a lot of time.
Even though you can write your own marketing materials, there are times when you just can't sit in front of a computer to write a 1000 word blog. In today's world, working in a flexible work environment helps writers create meaningful writing. However, with that said, it takes a lot of attention and concentration to create a sales copy.
If this sounds too familiar, you can try hiring someone with freelance skills to write SEO blogs, social media content, and website copy for you. Not only do you get access to an experienced copywriter, but you also add time to your day. You can make the best use of this time to grow your business.
2. Video editing and graphic design
Another time-consuming task is video editing and graphic design. Not everyone has an eye for great design. It also takes time to learn how to create animated videos or design brochures.
If you're in retail, your marketing is likely to rely on images, videos, and other eye-catching visuals. You rely on design expertise to showcase your products, not to mention create compelling ads that attract potential customers.
Instead of wasting your working time on this, it would be better to outsource a pool of talented creative people who can create professional looking graphics. Not only that, you now have dedicated talent to create new designs for your clients.
If you are currently on a budget, you can hire designers from abroad at a discounted rate. Another option would be to find someone who can work on the project separately. This way, you don't have to pay them in full if you don't have anything to work on for a long time.
3. Accounting and bookkeeping
Accounting and accounting are two essential freelance skills for any business. In particular, if you are running a business on your own, you may need the help of a specialist in counting beans.
Some entrepreneurs need help processing the numbers, especially when analyzing monthly or yearly sales and formulating data-driven decisions. If you do your own bookkeeping but need help during tax and audit seasons, you can hire an accountant on a temporary basis. This is another good reason to outsource these functions.
In addition, reputable accountants and bookkeepers are highly qualified and proficient in the latest best practices in finance and compliance. They are required to comply with accounting principles and regulatory bodies. Both of these are critical to ensuring consistency while delivering accurate financial statements and reports.
4. Services in the field of information technology (IT)
Since your business uses digital tools to keep things running, you will need the skills of a freelancer to handle the technology for you. Serious technical incidents such as system downtime, computer failures or even cyber attacks can be catastrophic for your business.
However, in-house IT services are expensive. If you can't afford any downtime but don't have the funds to pay an in-house IT specialist, you can outsource technical services.
IT outsourcing gives you access to experienced technicians who are licensed and trained to do the job. In addition to experience, you can also use the best-in-class tools that IT outsourcing companies offer. It also reduces the risk. You have someone you can call 24/7 in the event of a downtime or cyber attack.
Not only does IT outsourcing provide your business with IT expertise, but it also saves you time that you could otherwise spend solving a technical problem yourself. The best part is that you can usually terminate the agreement with the outsourcing company at any time. If you are not satisfied with their services, you can easily find someone else with the right freelance skills to do the job for you.
5. Web Development and Application Development
New entrepreneurs usually hire developers to create a website or mobile app for their business. The development of websites and applications requires not only time, but also high technical requirements.
Website and application development requires a certain level of knowledge and attention to detail. Freelance web and web application developers go through the necessary training to improve their productivity, which can be very expensive. Skilled developers stay in line with software development methodologies such as Scrum, Kanban, and others. Not everyone is qualified to take on complex projects, but if your requirements are minimal, you can opt for a no-code website builder.
Outsourcing freelance skills can save you time and money.
As you grow your company, you should save, save, and reinvest every penny you earn. Outsourcing often provides you with better value for money. Just take the time to find the right talent so you can delegate tasks you would normally do yourself.
Related Post: Best Ways to Make Money as a Professional Freelance Entrepreneur
!function(f,b,e,v,n,t,s){if(f.fbq)return;n=f.fbq=function(){n.callMethod?
n.callMethod.apply(n,arguments):n.queue.push(arguments)};if(!f._fbq)f._fbq=n;
n.push=n;n.loaded=!0;n.version='2.0′;n.queue=[];t=b.createElement(e);t.async=!0;
t.src=v;s=b.getElementsByTagName(e)[0];s.parentNode.insertBefore(t,s)}(window,
document,'script','https://connect.facebook.net/en_US/fbevents.js');
fbq('init', '1610003529323997');
fbq('track', "PageView");