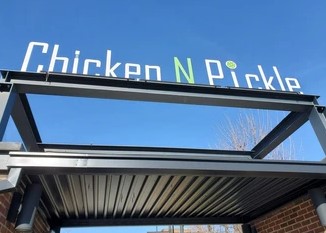 It's not always easy to see a business idea take the world by storm. There is a reason why there are few success stories in the world of entrepreneurs. But some manage to get people to sit down and pay attention. The rise of chicken and pickle is one such story.
With the Chicken N Pickle, Dave Johnson proved to the world that once he sets his mind to something, there's no going back.
How it all began for chicken and pickle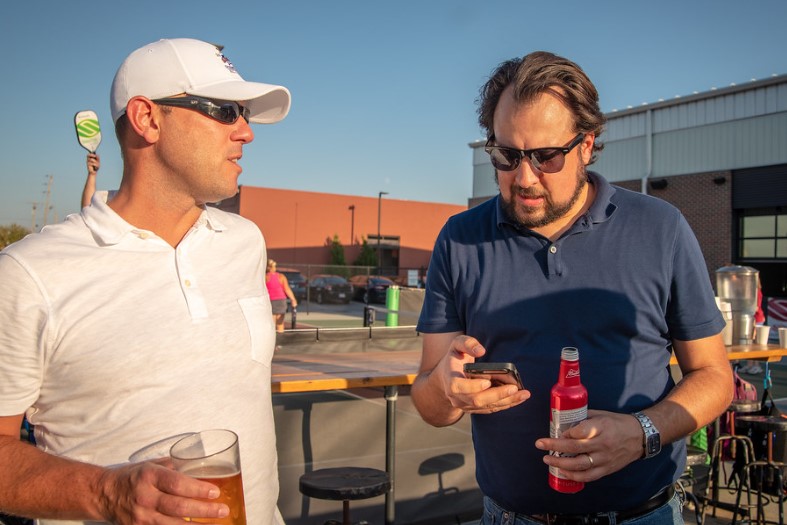 Interestingly, if you go back to the launch of the brand, you realize that Johnson did use his mentor Al Hageman's problem-solving approach to find his way. He found the first site for a restaurant at a fairly low price.
How? He stumbled upon a place in North Kansas City that the locals wanted to revitalize. Consequently, he focused on a warehouse on Burlington Street, which he demolished to open the first branch of Chicken N Pickle.
His idea and approach was met with ridicule. In fact, his food partner Bill Crookes wasn't thrilled with the idea. He felt that this place was not suitable, and the project would go bankrupt. But this was not enough to keep Johnson. After all, he had already decided on the project. And as soon as an idea forms in his head, he pursues it to the end. In addition, he did not have to worry about losing capital. He had enough.
Needless to say, things worked out incredibly well in his favor. Chicken N Pickle soon became a popular place where people come at least two or three times a week. Even Johnson could not imagine how popular this place would become. And not only financially.
Chicken N Pickle's earnings quickly grew exponentially. And the restaurant has not stopped as it continues to open one restaurant after another.
Secret of success
Why do you think Chicken N Pickle is so incredibly popular? Perhaps the answer lies in its versatility. Dave Johnson made sure that his business was not limited by any norms.
In addition to the restaurant and bar, there are so many things to do here. There is live music, backyard games, indoor and outdoor pickleball courts and more. No wonder Chicken N Pickle draws crowds from all over the world.
Johnson worked hard to maintain a family atmosphere. So people of all ages come. The location is also frequently used for local charitable fundraising events. It's the owner's way of giving back to the community.
For example, the site was used to host Volley Llama's fundraiser for Noah's Bandage Project. The fundraiser was to support cancer research and raised over $150,000.
And now the brand is evolving into something more. Dave Johnson made sure Chicken N Pickle changed and adapted over time. Thus, responsibility was transferred to the Populous design team. The goal is to incorporate visual and design elements into the brand. At the same time, interior design and overall architecture are changing.
Johnson intends to make sure that with Chicken N Pickle people have the opportunity to spend time in a relaxing atmosphere filled with fun and friendship. He hopes that with the new innovative design, the experience will be even better for all stakeholders.
But the best part is that despite so many changes, Chicken N Pickle retains its core values. For example, the brand still relies on local family farms for food sourcing.
Lesson to be learned
More recently, in 2016, Johnson founded Chicken N Pickle in North Kansas City. And since then, it has continued to grow, reaching a point where it now welcomes over 700,000 visitors each year and operates in six different locations.
Not only that, they announced the development of three more locations. And so many things in these buildings. There really isn't much to complain about at Chicken N Pickle, from the wide menu to the environment.
Aspiring entrepreneurs can learn a lot from this growing business. Johnson combined the two ideas to come up with something innovative that contributed to his success. If you are looking to start your own business, consider the Johnson Business Model as one way to get started.
If you want your business to grow exponentially, you must look beyond the obvious. You have to figure out how to give your customers something unique that they haven't thought of before. Try out a common business idea and witness something beyond your imagination.
!function(f,b,e,v,n,t,s){if(f.fbq)return;n=f.fbq=function(){n.callMethod?
n.callMethod.apply(n,arguments):n.queue.push(arguments)};if(!f._fbq)f._fbq=n;
n.push=n;n.loaded=!0;n.version='2.0′;n.queue=[];t=b.createElement(e);t.async=!0;
t.src=v;s=b.getElementsByTagName(e)[0];s.parentNode.insertBefore(t,s)}(window,
document,'script','https://connect.facebook.net/en_US/fbevents.js');
fbq('init', '1610003529323997');
fbq('track', "PageView");