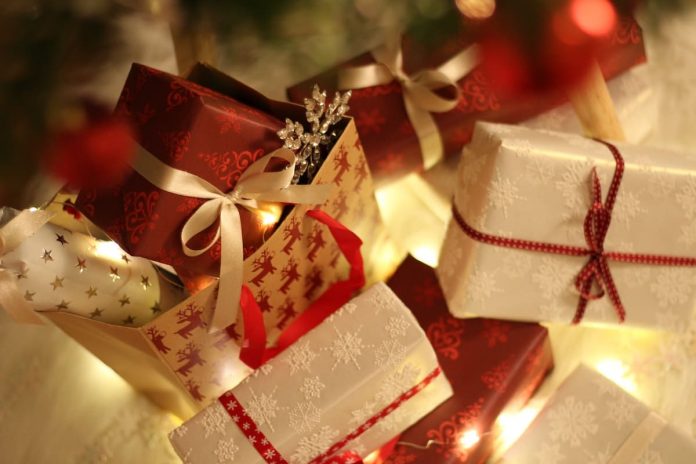 2020 has been an unpredictable year for businesses, but as the end of the year approaches, customers are preparing to purchase gifts as usual. When Criteo conducted a survey of thousands of consumers, we discovered several things. Many people are looking forward to making a gift purchase plan for the end of the year and the holiday season. Based on insights from Criteo data across the U.S. and Europe, here are three things every marketer who wants to get the most out of the best shopping season of 2020 must do.
Marketing campaign acceleration
Increasing online purchases means increasing competition. But it also means more opportunities for companies launching holiday campaigns early to acquire new customers and increase loyalty.
According to Criteo's research, 6 in 10 US consumers and 1 in 2 European consumers said they would not wait until Black Friday to buy a gift if their favorite retailer offered an early discount. 1 Because you browse gifts earlier than before, you are more likely to discover new companies offering early promotions.
It was also found that the Corona 19 crisis affected the financial situation of younger generations in the United States (18% of Generation Z and Millennials) and Europe (26% of Generation Z and Millennials). However, these generations said they still wanted to make purchases and give gifts despite financial difficulties and economic uncertainty. It's more important than ever to start your advertising campaign early this year. Consumers will find the best discounts faster on websites and apps to immerse themselves in the holiday mood.
You need to plan in both offline and online stores to attract early customers. You need to create advertising campaigns for customers who buy online and for shoppers who are exploring the store. Emphasis should be placed on online early purchase promotions and safety measures that prioritize customer safety in offline stores. You shouldn't wait for 50% of consumers to start buying for the season. When it starts, it ends immediately. You need to monetize the intent of your customers to buy now, making it easy for them to buy.
Provides a seamless e-commerce experience
This season, online shopping will increase from most consumers, whether offline stores open or not. In Criteo's survey, 64% of U.S. consumers and 48% of European consumers said buying online is more comfortable than offline. Similarly, 33% of consumers in Europe and 41% of consumers in the U.S. say they can shop in offline stores with greater confidence than they were four months ago.
Customers of all generations are looking for fast free shipping and a variety of return options. Your website and app should highlight these options to differentiate them from your competitors. By providing excellent courier service, we can keep our existing customers happy, and when consumers are in doubt about a competitor's shipping options, we can drive the transition to our brand.
Leveraging promotions from other retailers is also an essential part of a successful seasonal campaign. Considering that the recent Amazon Prime Day sales did not meet expectations , Seasonal sales are expected to peak on Black Friday and Cyber ​​Monday. Free shipping, exciting promotions, and increased advertising spending will help brands and retailers take advantage of the halo of large shopping events, increasing sales of their apps and websites and generating positive year-end performance.
Identify the latest consumer trends
The secret to success in an unprecedented shopping season is communicating with customers through data-driven advertising campaigns. With more consumers shopping online than ever before, there is an unprecedented opportunity to attract new customers and increase loyalty in the fourth quarter of 2020.
This is a unique opportunity for large stores, small and medium-sized merchants, and consumer direct brands to monetize consumers looking for the perfect Christmas gift. If you suspended ads earlier this year due to uncertainty, you should resume your campaign now and turn Q4 into the most successful sales season of the year. It's important to leverage online buying trend data and target your ads accordingly. With data from 20 countries and 600 product categories, the Criteo Holiday Product Finder can be a valuable resource.
Using purchase intent data is also more important than ever. Criteo observes real-time exploration and purchasing behavior to understand the customer's actual journey and purchase intent. With insights from more than 2.5 billion active online customers, $900 billion annually in e-commerce transactions, and more than 120 signals of intent per customer, Criteo helps companies of all sizes and industries discover the best customers and buy intent. Reaches customers during the high holiday season, and supports providing a more satisfying customer experience even in the most difficult times.
Consumers want to experience the magical holiday atmosphere this year as well. Despite the difficult situation caused by COVID-19, customers want to end the year with gifts and celebrations. We need to help our customers find the gift they want for everyone on the gift list, rather than making purchases elsewhere during the holiday season and the end of the year.