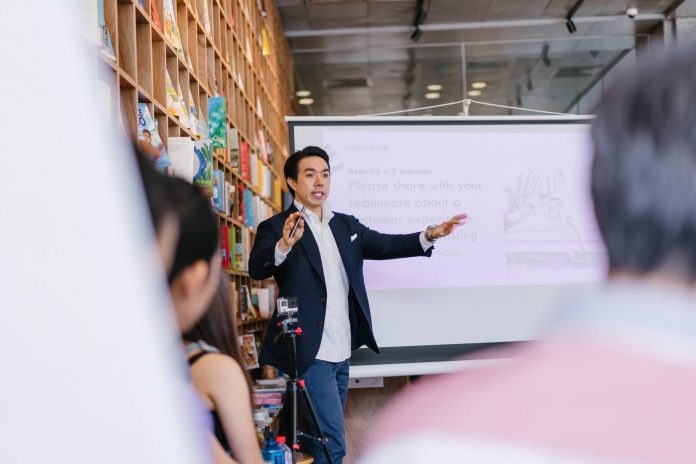 Having the right executive presentation skills is essential to get your message across. Not everyone can stand in front of other people and make a presentation that will interest those present. Luckily, there are a few things you can do to improve your presentation skills.
Presentation Skills
Listening Skills
As a leader, you must be able to listen productively. Unproductive listening will not help you master your presentation and help the people you are presenting to. As you improve your listening skills, your listeners will learn to increase their interest and trust you. You also need to make sure that you are listening to and understanding the audience's questions. Building trust is essential for any leadership. Improving your listening skills will help you build rapport with your audience and will also help you build trust and reliability.
Improvement of Vocal Technique
Your voice is one of the most important parts of your executive presentation. You must ensure that you are using the correct strength, pace, tone, pause, body language and gestures. This helps build trust. Also, when you present something for a long time, you can get out of breath, which can be distracting from the presentation. You can learn things like deep breathing techniques to improve your ability to breathe while talking without being distracted. To learn how to do this, you can join executive presentation training a seminar that can help you learn these techniques. You'll also learn how to use body language, presentation pace, and work on how to project your voice to your audience.
Leading The Meeting
You'll want to make sure you can have a dynamic and productive meeting. The goal is to make your presentation as productive as possible. It doesn't matter if your presentation is personal or virtual. Using your skills for every presentation is essential. Learning how to effectively and properly lead a meeting and presentation is the key to success. Increasing your productivity and enthusiasm will help you constantly interact with your audience to get things done. Engaging your audience is also a great way to make sure they really understand and listen to the material you're presenting.
Technical Translation
If you're going to be talking about a lot of technical stuff, you need to make sure your presentation also includes non-technical conversations. Translating your message will help reach your audience. This is especially true if the audience you're speaking to is not tech-savvy. You'll want to learn how to translate your technical talks in a way that doesn't make it easy for people.
Emotional Intellect
During a presentation, it is important to have emotional intelligence such as social skills, self-regulation, and self-awareness. If you're not already familiar with these skills, you'll want to work on them. As your emotional intelligence improves, you will be able to lead your presentation more effectively. While some people think that things like empathy and other social skills don't really matter, in today's world they do. It is important that your audience feel understood and heard when they have potential questions or even new ideas. The more you work on your emotional intelligence, the more engagement you will see from any potential audience you interact with.
Channels of Connection
You need to make sure you always communicate in a way that creates action and inspires your audience. If you don't, your communication may fail. This needs to be worked on when you speak in person, through a virtual presentation, via email, and even over the phone. It is essential to learn different tips and techniques to communicate well in every environment. This is especially true today when the workforce has become mixed and many people work virtually. The more you work on your communication skills, the better leader you will be. Communication is a constantly changing revolving door, what was many years ago is no longer what it is today.
Learning and improving all of the above skills will help improve your presentation skills. You'll learn how to make your presentation go off without a hitch. This will help you inspire your audience and give you the opportunity to make further presentations. You will need some time to improve each aspect, so consider working on all of these skills as much as possible. To find out more, you can do a little research online to see what you can do to improve. You can also attend workshops to help you learn how to be a better speaker. It's never too late to continue learning in your career.