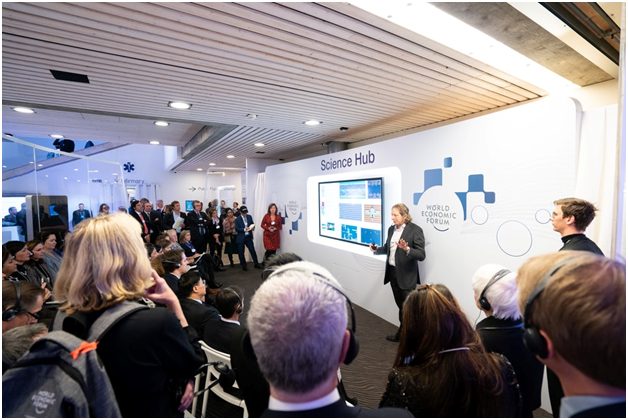 4 Creative Corporate Gift Ideas For Keeping a Good Relationship
"In the corporate world, a happy customer or a partner that is satisfied can have an enormous positive impact on the business."
While we may gift or pass a token of our love to our family, relatives and friends, every now and then to acknowledge their presence or to appreciate all the things that they have done for us, but we often seem to forget about our family at work. From spending 5 or 6 days a week every year to almost spending 8-9 hours a day, our employees, coworkers, staff, clients and business partners are no less than our family with whom we are connected with blood.
The idea of corporate gifts was to value the hard work or the efforts put by them and to help them boost their morale. Something like this corporate gift culture helps one to stay motivated or focused in order to achieve their work goals along with their personal ones.
So many Indian employers took up the concept of corporate gifting and inculcated across various special festivals/ occasions like Diwali, Christmas, Women's day, Holi, etc. to make their workplace – a happy place to work in. If you are currently looking for some innovative corporate gift ideas to rule over our employee's hearts and gain the kind of reputation of your firm, that you have dreamt of, then
These are some of the ideas that you might like to consider. Take cues and start shopping!
Terrariums Or Succulent Desk Plant – Having easy to maintain plants in front of anyone works as an instant heart-winner, such as a terrarium or any succulent kind of plant. While a terrarium is a collection of small plants growing in a transparent, sealed glass container, whereas succulents are those plants which have thickened, fleshy, and engorged parts in order to retain water for a longer period of time as compared to other kinds of plants. Whichever of these fits your budget, you can gift to your employees, clients and business partners, they will be absolutely delighted to receive something thoughtful like this. You can get the pot customized even to make it even more special for them (only if the budget permits).
Professional Dairy Pen Set – Be it that they want to jot down the minutes of the meeting you recently hosted or write down their ideas for some upcoming projects or presentation, a professional dairy pen set is a perfect gift. To add the innovative quotient along with its innate utility quotient, you can easily get it painted or handcrafted from some reputed online or offline vendor. It will give this dairy an edgy, uber-cool appeal which will be absolutely loved by all.
Custom Water Bottle – Often during back to back meetings or being so engrossed in one's work, one tends to forget to stay hydrated, Hence, a custom water bottle will make an excellent gift as well as a sweet reminder to drink plenty of water in order to stay fit and healthy throughout the day. As it comes with the option of customisation, it will immediately strike out the chances of water bottles of one employee getting confused with that of the other ones'.
Gourmet Food Hamper – Who doesn't feel happy to see so many edible goodies at a time? Everyone does, right? So pack some gourmet ingredients into a basket-like setup and put across them on certain festivals/occasions to see the happiness beaming through their eyes. Gourmet Food Hampers are a token of Artistry and Craftsmanship with a whole lot of yumminess attached to it. It is said that munchies are said to increase concentration in a person while working, hence we believe these gourmet products are even sure to have the same kind of effect.
Reference: 8 Corporate Gifts Elements
So, these were some of the top innovative corporate gift ideas to cheer up your employees and leave a forever mark over their hearts.