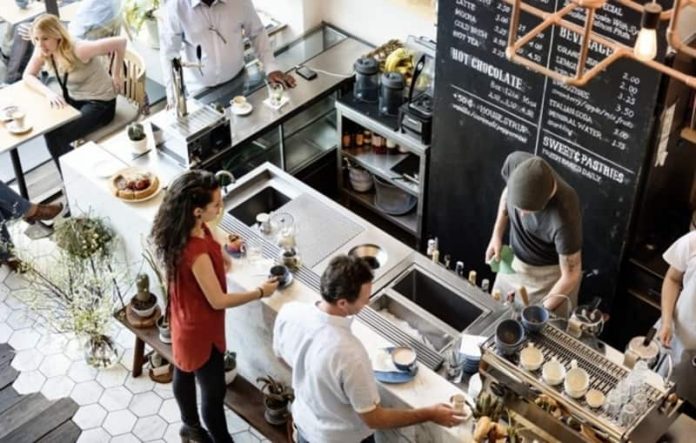 Do you have a small business? Are you looking for ways to expand your business and bring awareness to the people? Well her this one out — there is no better way to get your name out there and your business well known than through a giveaway.
Everyone loves a prize, especially a free one. No matter the small business you own there are so many ways to give back to the people that support you and bring awareness to new potential clients! Seven of the best ideas for a giveaway to get your small business thriving are listed below.
Seven ideas for a giveaway to enhance your business
1. Custom notebooks and stationary items
Make custom notebooks and stationary items for your small business. Whether you have a fun logo to incorporate or a catchy slogan, you can add it to the cover of a planner or journal that someone would carry around. This is a very simple way to market your product and a good conversation starter. You are giving away but you are guaranteed to get some sort of return on the product. Everyone likes a cute word pad, and everyone needs a planner with the pace of the world today. This item is useful, full of purpose, and fun! It's a cute little giveaway gift for any age group too.
2. Branded ball pens and pencils
How are you going to write in that new notebook of yours? With a branded pen or pencil, duh. Nothing like the whole package to sell your business. All of us are visual people, we are attracted and drawn into businesses, like people, because of what we see. Sure, appearance isn't everything, but it is the first stepping stone to getting people to notice you. You want the whole package. If you have the notebook you have to have the matching pen. Keep it classy. Simple but obvious with the company name and little logo.
3. Artisanal drink and refreshments
Set up a little stand at the local farmers market. If you have a small business that makes beverages, here are some of the best fruit infused water recipes that you can pass out as little samples, along with your card. Have a raffle drawing for your giveaway and include a little bottle of your best homemade refreshments, perfumes, or whatever product you are selling. Have your logo or brand name on the bottles to continue promotion when people are out and about consuming the product.
4. Branded water bottles and flasks
Keeping up with branding the products… you know how much water you should be drinking daily? You should drink three quarters of your body weight in ounces, so your best bet is to carry around a water bottle with you everywhere you go. Including a water bottle in your giveaway is a great marketing tactic. People will wonder, oh what company is that and google it. Exposure is the best way to long lasting success. Branding a flask is also a fun idea for festivals or a party scene. Everyone wants the newest hip thing, so whatever it is you're selling, make it look extra enticing for the party-goers.
5. Customized flash drives
Another great item to include in your giveaway is a flash drive. It's small, useful and inexpensive. One of those things you need, so it will not go to waste for anyone. People will always appreciate it practically. You can even include your website on the flash drive so when they plug it into their computer they can shop on your site. People generally feel more inclined to buy a product when they've been given things already and treated special.
6. Brand logo stickers and keychains
Who does not love some bling? You all know someone who decorates their laptop with stickers or puts bumper stickers on their car. Someone who carries around a giant keychain with all the keys to all their places. Another inexpensive and useful tool for the giveaway. You could even make body stickers for people to wear at concerts. Everyone is always complementing one another at shows and it's a great way to get your brand to different groups of people. Stickers are also perfect to put on that already branded water bottle. Make different colors, different slogans, but also keep consistency in the product so you stand out and are known as the company with the fun giveaways and cute products!
7. Custom t-shirts and hoodies
Last but not least… the obvious… t-shirts, hoodies, hats, all the goods. Wear the brand. Who couldn't use an extra hoodie, especially in winter weather? Everyone loves a cozy and unique sweatshirt. Giving away a product like this will not only bring more people to your business, but it will even make people want to buy shirts about your business. That is, if they're high quality and cute! It is a win-win situation to market for free and to give someone something for free too.
Overall, there are so many things you can give in a giveaway. The seven listed above are extremely practical, cute and affordable. They are good for a small business, as you don't want to go over budget but you still want to spoil your clientele and market your product. Always make sure to include your logo on your products to start conversations and get the maximum amount of people interested.
Giveaways are also a fantastic way to make your company look good, giving, and genuine, because you are doing good for others even though you are still trying to grow your business. Everyone loves a giver and hard worker. Giveaways can add a great deal of free marketing services, brand awareness and joy to both the customers and the employees.