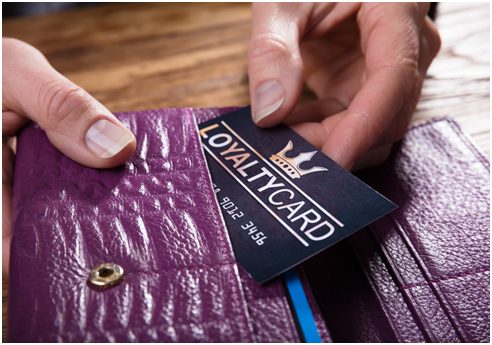 Customers don't want to be just a faceless number in your system. They want to feel like a real person who matters. Showing your customers that you care isn't as hard or as complicated as it may seem, but it does take some planning and proactive work. Here are nine ideas to show your customers that your business cares, from giving them promotional products to inviting them to special events:
Create a loyalty program.
If you don't already have a loyalty program, what are you waiting for? Loyalty programs are the most obvious way to show customers that you care and to reward repeat visits or purchases. Loyalty programs are also a great idea for your business's bottom line because it's more cost-effective to retain a current customer than to go out and find a new one. If you're not sure how to set up a loyalty program or which rewards your customers would prefer, consider soliciting feedback from your most dedicated customers to guarantee that they will love your new loyalty program.
Listen to their feedback.
Speaking of soliciting feedback from customers, you should make this a regular part of your business strategy — and then implement some of the changes they recommend. You're asking customers to do you a favor by taking time out of their busy day to fill out the survey, so keep the questionnaire as short and sweet as possible and consider offering them a reward (such as a small coupon) upon completion. Review the data for trends and use your findings to shape the direction of your company.
Give them a discount.
There's no better way to show customers you appreciate them than to give them a discount. Offering discounts around a special date, such as a major holiday or the customer's birthday, is a common strategy. You can also send them a discount for their next purchase every time they place an order or book a service, which will work to incentivize repeat purchases. Make sure that the discount is significant enough to entice them to make a purchase, but not so great that it cheapens the perceived values of your goods and services. Don't forget to add a time limit to the discount to encourage them to act quickly!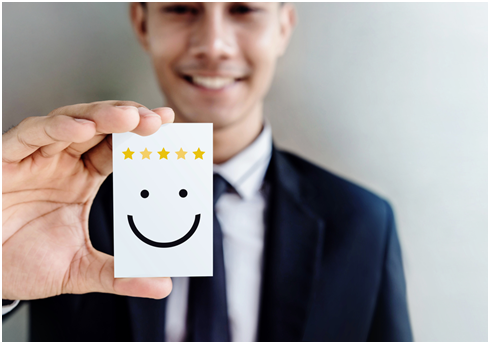 Respond promptly to complaints.
Nothing is going to go perfectly 100% of the time, which means that your business is going to have to respond to complaints at some point or another. Your customer service department should respond as promptly as possible and go the extra mile to resolve customer complaints (within reason, of course). Make sure that you have a budget set aside to offer replacements or refunds as necessary. Customers love to buy from companies that have great service, even if their prices are a little bit higher, so having good customer service is also a good business strategy.
Send them a personal thank you.
If you need a low-cost option for showing customers that you care, then consider adding a thank-you card to their order box. You can get these printed or — if you want to go the extra mile — have an employee hand write them. Handwritten cards are an especially nice touch for small, independent businesses where all the employees are very involved, but larger businesses can use them too. For a truly lasting impression, consider combining them with some of the other ideas on this list.
Add a free gift with purchase.
Adding a free gift with a purchase is another great option for showing customers how much you appreciate them. Custom bulk gifts under $5 are a cost-effective option for raising brand awareness through order add-ons. You can also include free samples of new products that you are trying to promote or older stock that you have too much of. To increase customer engagement, constantly switch up the gifts so there is always something new whenever they add to their cart.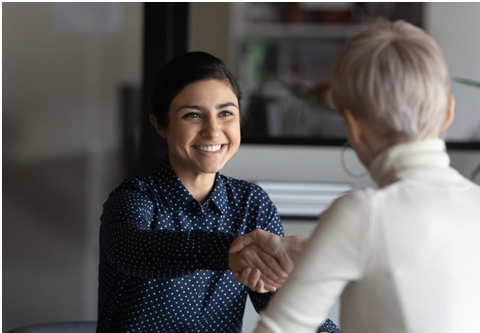 Offer an upgrade.
Adding a free gift with purchase won't necessarily work if you run a service-based business. Instead, you might want to consider offering a free upgrade to your most loyal customers or to clients who hit a certain minimum spend amount. You can also explore upgrades in other ways, such as offering free expedited shipping on orders of a certain size. Upgrades of all kinds make customers feel special and will encourage them to stay loyal and come back to you.
Feature them on social media.
Not every customer will love the idea of a public shoutout, but those who do will remember it forever. Doing a customer spotlight on your company social media platforms is an obvious one, but if you have a physical location you can also create a customer wall there as well. Always get permissions from your customers before sharing their testimonials or images in public, and respect their wishes if they decline your offer. Instead, celebrate them using one of the other, more private options on this list.
Invite them to special events.
If you are a local business and you have the budget, then consider hosting a special event just for your customers. This could be the grand opening for a new location, an end-of-the-year party for your biggest clients, or a company anniversary celebration. Send your guests home with a big gift, such as custom headphones or tile trackers, to commemorate the occasion and ensure that they will remember your business for years to come.
Customer Care Pays Off
Mix and match these different ideas to find a combination that makes sense for your business and budget. When done right, these customer care projects should pay off in the form of repeat orders and bigger spends — not to mention the new customers you'll gain from your excellent word of mouth.