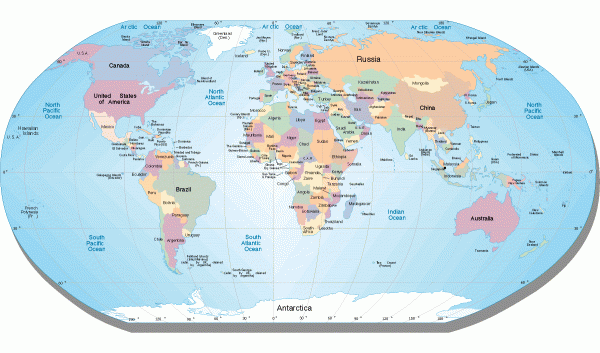 As an entrepreneur, it's important to learn all aspects of your industry before you really get going. This is even more important when you decide to start or add an import/export company. Since you are dealing with things like international trade rules, different currencies, and many other factors, you really should be doing your homework.
How to Start an Import and Export Business
Below is a brief overview of the main things you need to do when starting a business as an importer and/or exporter.
Product tolerance:
Just because something is popular here in the US doesn't necessarily mean it's popular elsewhere. It is very important to decide on the types of goods that you will export to other countries or import here in the USA. You don't want to invest a lot of money in something no one wants. Do your research and decide if the product will be sold in other countries or if it is imported, see if it will be sold here in the US.
Talk to suppliers in the countries you plan to export to. See if they believe they can sell your product. Make sure you back everything up with hard facts and statistics. The more people you talk to, the more likely you are to find accurate information.
Rules and Regulations:
Be sure to take the time to learn the rules and regulations of the country/countries you are exporting to. Because trade laws can change, it's a good idea to have a variety of resources on hand to help you stay up to date with all the rules and regulations. The following organizations will help you stay up to date with all the information:
Software
The Internet has made trading much easier than ever before. One reason for this is that with one quick click, you can set up trading with anyone around the world. There are many programs that will not only help you become more organized, but will also enable electronic trading between you and other traders around the world.
A quick Google search will lead you to thousands of different import and export software options. Some programs help to keep order in the warehouse, others help in the process of transactions. If you are learning e-commerce, FITA has links to the following programs that they think will help you with this:
International e-commerce OpenEntry
Oracle E-Business Suite
Perfect Commerce
When you're looking at software, be sure to decide beforehand what you need. If you do not need a program with all the "bells and whistles", then do not spend extra money on something that you will never use. Also look at software reviews and see if you can connect with current users. Ask them if they like the program and also what they don't like. Getting all the information is half the battle.
What NOT to DO when importing and exporting:
It's easy to find what you should do when starting your own business, no matter what industry you're in, but knowing what not to do can also be helpful. When dealing with international trade laws, it is important to know most of the legal rules and prohibitions. Knowing what not to do can keep you from potentially violating the rights of another country's government.
When exporting, be sure to inform each person you hire of the rules and regulations in force in the United States for handling a particular product. In fact, you can be charged with mishandling your goods if one of your employees does not work with your product, even if they are located in another country. It is extremely important not only to be aware of all possible violations, but also to inform all personnel.
When importing, be sure to check the Harmonized Tariff Plan or BTC number of your products. This number will determine the duty rate you will pay when you bring the product into the US. number may be. Talk to customs and figure out a number that will work for both of you at the price that works best for your business.
Be sure to check the insurance rates for your products when you export them. You need to consider all the risk factors and decide what type of insurance coverage will be the most beneficial. You must protect your business and your product. Many times people overlook all aspects of this process and this can be detrimental to small businesses.
Be sure to find the country of origin of the product you are importing into the US. The fact that you buy a product, for example, in China, does not mean that it was produced there. There are about 20 different origin definitions in the US, so don't make the mistake of giving the wrong origin. Aspects such as fees and certificate of origin may be affected if the origin is incorrect.
Starting an import and/or export business is an exciting new adventure. The first thing to remember is to research everything. There are so many different factors that it is important that you, as a business owner, are aware of all aspects of trading and keep up to date with all the industry news. Once you've laid the groundwork, following the news is much easier and less tiring than when you first started.