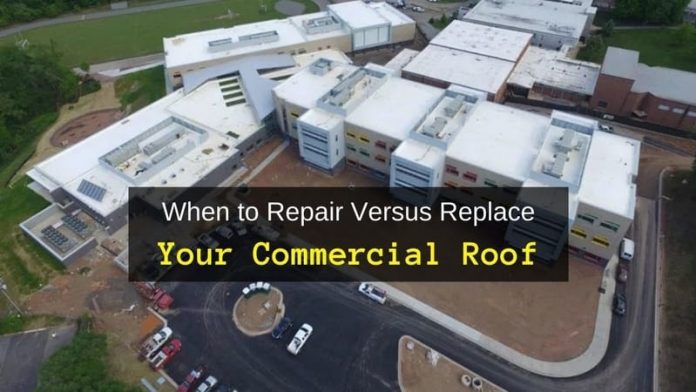 The roof of your commercial building is probably not something you think about every day. Nonetheless, it is a fundamental component of your business that would be sorely missed as soon as it started to have problems. Some common symptoms of a failing roof are leaks in the ceiling, stains on the walls, water damage, missing shingles, mold, and strain on the HVAC system due to poor insulation. If you are currently noticing any of these issues, it may be time to look into commercial roofing services for repairs or a full replacement.
You should always trust the recommendation and expertise of your roofing inspector. That said, there are a few questions you can ask yourself in the meantime to help you weigh the benefits and pitfalls of opting for a simple repair versus the costly full roof replacement.
How much damage is there?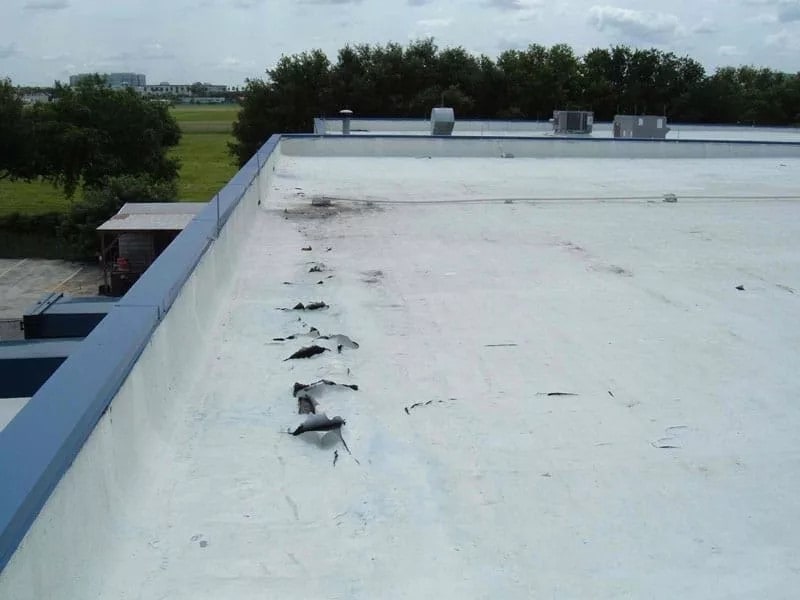 Take a hard, honest look at how much damage there is, or how much damage there likely could be that isn't necessarily visible. If the damage is located in one small area of your roof, but the roof membrane and insulation are not compromised, you may be able to get by with a repair. Generally, repairs are sufficient if less than 25% of the roof is affected. However, repairs aren't a strong enough solution for damage spread across over 25% of the roof. If water has penetrated to underlying layers and soiled the insulation, the full replacement is undoubtedly your best move.
Where is the damage?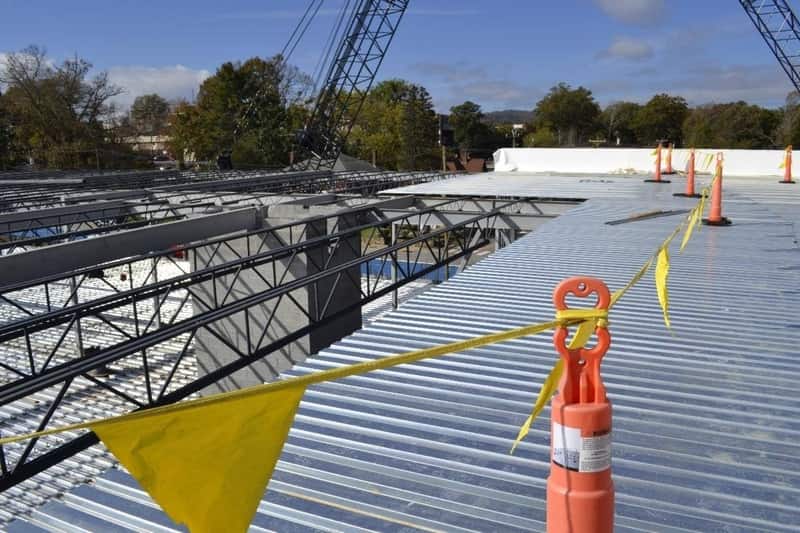 Cross-reference the location of the damage with your building blueprints to see which rooms or areas reside in the danger zone. The damage may sit directly above a highly trafficked room, a costly piece of equipment or other irreplaceable aspects of your normal business function. If your roof were to leak water into this area, would it disrupt the flow of business or harm people or assets?
If the damage is not located over a business-essential area, then a quick-fix repair may be in your future after all. A few good candidates for repair include holes, cracks, damage from trees or inclement weather, splitting or missing shingles, granules caught in the gutters, issues with ventilation and certain improper installation practices. Keep in mind that more shoddy installation work won't improve upon existing installation issues. Consult several roofing contractors and ask about their best practices before getting any work done.
How old is your roof?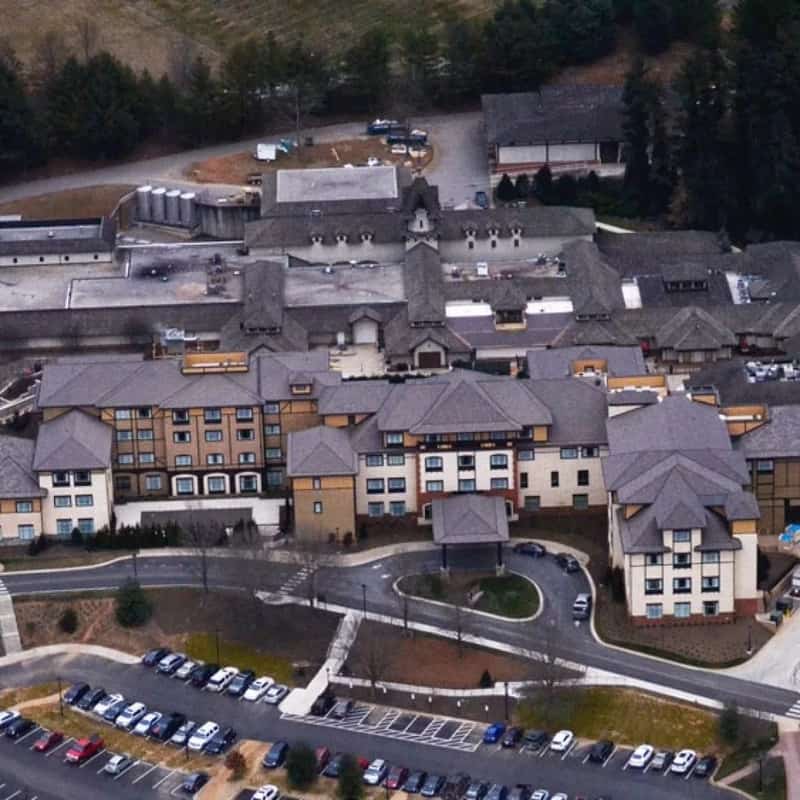 Depending on the type, roofs last between 15 to 30 years on average. Asphalt shingle roofs last up to 30 years, while architectural shingle and wood shingle roofs may stay intact for 30 to 50 years. Single-ply roofing lasts up to 30 years as well, whereas built-up roofing systems will live a full decade longer. Metal or clay tile roofing will stick with you for half a century at minimum and slate roofs for a whole century. Even if your roof shows minimal signs of damage, a roof that is close to its expiration date may be a safety hazard for which repairs alone won't cut it.
What can your budget afford?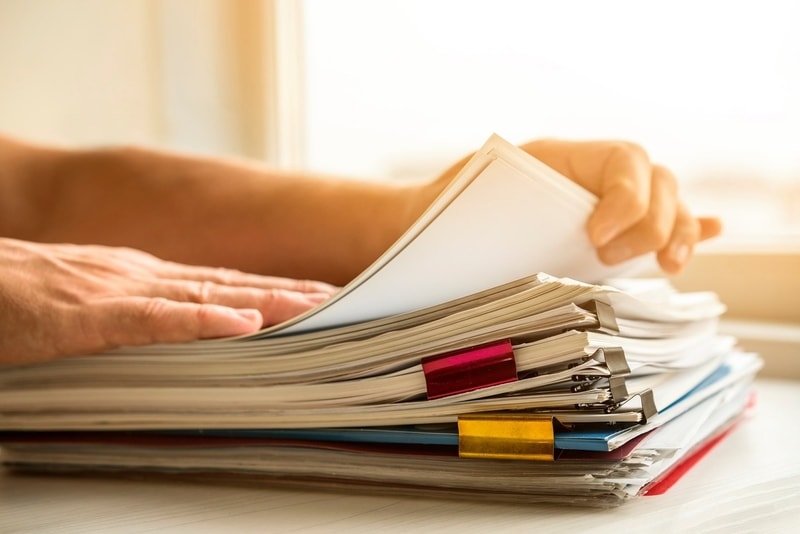 Of course, roof repairs are the cheaper option between the two. Despite this, you also need to consider costs in relation to your roof's projected longevity. A good rule of thumb to follow is to keep track of how many repairs you have done over a 10-year span. For example, you may only need one quick repair and luckily find that no more issues arise for the next decade. On the other hand, you may opt for the basic repair and then still see new problems pop up afterward. Band-aid solutions, like paying for minor repairs every few months, are inefficient and costly over time. After three minor repairs, it's time to think about replacing the roof altogether.
Ultimately, repairs are only meant to prolong your roof's lifespan temporarily. In the long run, avoiding a roof replacement may prove the more expensive choice as symptoms continuously arise and cause increasingly greater degrees of damage to the other internal systems of your building. On the other hand, if a roof replacement just isn't in the cards financially, then repairs are better than nothing until you have a budget. Once you are finally in a place to get the replacement, you can rest easy knowing that you're covered for the next 15 to 30 years.
Which will interrupt business the most?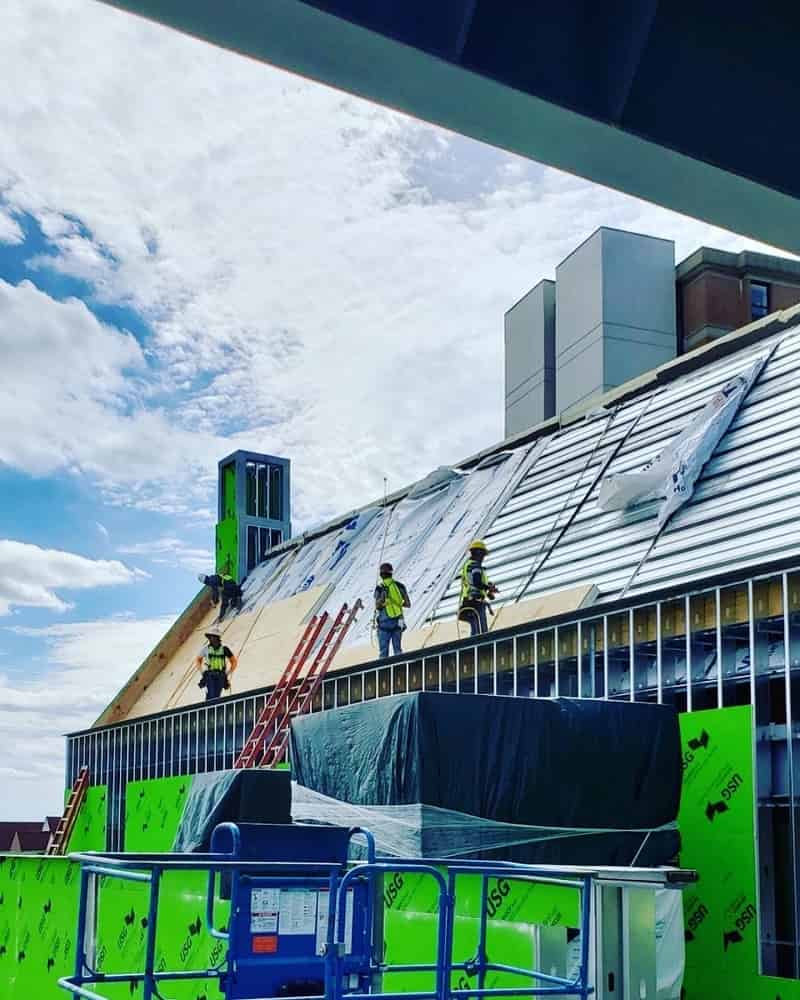 Roof replacements have the potential to be extremely noisy and disruptive, while repairs are generally less intrusive. Additionally, replacements take much longer to complete than repairs, and the roofers may accidentally leave nails and other materials behind on your parking lot or landscaping. Be that as it may, neglecting your roof is out of the question.
Thankfully, you don't necessarily have to forego a much-needed roof replacement merely for logistical reasons. If you put in the effort to vet several different roofing companies, you can find experienced professionals who genuinely empathize with your concerns and will strive to minimize these issues. You can also schedule your roofing work during the times of year that are the slowest for your business. For example, an oceanfront hotel should carry out the roof replacement during the winter months since summertime is prime tourism season.
How long do you expect to continue managing this building?
If you plan to move your business in the next few years, a repair may be all you need to pass code inspections and get your building back on the market. However, a roof with too much damage will be impossible to sell and won't even pass market standards. Luckily, the brand new roof should elevate the building's market value.
If you are happy with your current business location, then a long-term solution would be worth the investment. Not only will it guarantee the safety of your employees and customers for the next several decades, but you will grant yourself the gift of peace of mind. As long as you keep up with your bi-annual roofing inspections and regular maintenance, the cycle of ineffective repairs can finally be a thing of the past.
When considering the pros and cons of roofing repairs versus replacements, the degree of damage alone may be your ultimate deciding factor. After all, the safety and longevity of your business are at stake. For cases that aren't so black-and-white, it is to your advantage to consider additional factors: geographical and financial projections for your company's future, the unique nature of your business's operations or assets, and your intuitive judgment when compromising between your roof's timeline and your budget.
Whether you choose to do repairs or a full replacement, your roofing health is a critical and underestimated aspect of your business success. Be proactive and reach out to your local roofing contractor as soon as possible.
Read Also: A True Reality of Startup Business ideas