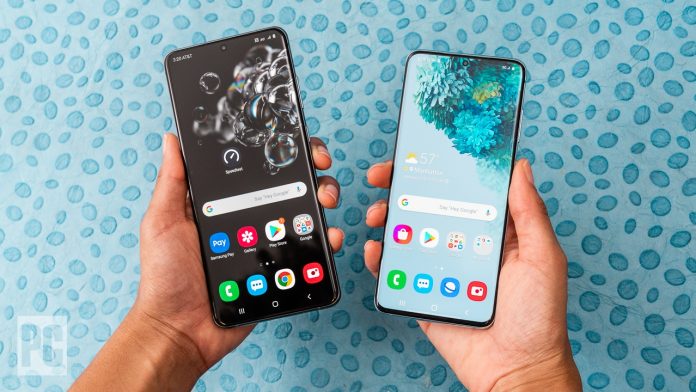 5 Hidden features in Android Phones you Didn't know of
If you have an Android phone, you know how customizable it is. From the design of the background to the applications that you can download, there are several personalized changes that you can indulge in. But that is not all. There are several hidden features in Android phones that you likely didn't even know about.
With so many Android phone brands in the market, there are a lot to choose from. But, the hidden features that we are about to mention are likely some that you didn't even know of.
Enhance display size
If you struggle with poor eyesight and have a hard time reading the texts on your phone, one of the best ways to overcome that is by enhancing the display font size. It allows you to adjust the font and the size of the font on your display so you can easily navigate through without any hassle.
For this, you need to go to Settings and then select Display and then navigate to Font Size from there and change it according to your comfort of reading.
Screen pinning
How often does it happen that a member of your family asks for your phone and you are standing there tensed because you don't want them snooping through your phone? The screen pinning feature allows you to keep your privacy in check when you are handing it over to someone. This allows you to set passcodes so no one will be able to open the said application without entering the code.
For this, you need to go to Settings, then select the Security menu and from there, enable the Screen pinning feature.
Smart lock
Not many people know this but the smart lock feature on Android devices is something that not many people know of. If you are tired of opening your phone via Pattern and PIN< the smart lock feature is pretty amazing. This allows you to unlock your phone using your voice, face, and other means.
For activating this, you need to navigate to Settings and then to Security and then turn on the Smart Lock.
System UI Tuner
Not many users know of this but it is one of the best-hidden features in Android that helps you customise your status bar. The System UI tuner allows you to select which icons you want in the notification toggle for easier access.
For using this, you need to go to Settings on your phone and navigate to the System UI Tuner and choose the Status bar options accordingly.
Restore lost notifications
How often does it happen that you accidentally swipe out a recent notification that just popped up? What if it was an important notification? Well, there is a way you can restore these lost notifications.
For this, you need to long-press on a space on your home screen and choose Widgets from there and navigate to Settings. From there, you need to click on the notification log and the Android notification history will open up.
How many of these hidden features did you not know of? Well, if you haven't tried any of these, sit down with your Android phone and try it out immediately. If you are thinking of buying a good and in budget android phone, Xiaomi phones can be one of the best options, which are famous for providing every smartphone feature in budget.