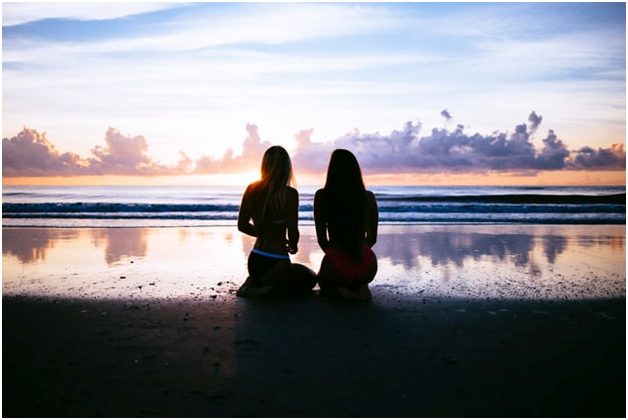 After a long tiring day at work, maybe all you want to do is unwind and let go of the stress of work. But if you are someone who finds it difficult to unwind, then know that you are not alone. When someone has way too many responsibilities other than work – house chores like cooking, cleaning, and taking care of the kids, it becomes difficult for them to relax.
If you are someone who doesn't spend a lot of time relaxing, you can end up feeling tense and exhausted. When you don't take time to unwind and relax, stress starts building up gradually. Instead of being burned out and exhausted, try giving yourself a much-needed break.
To help you unwind and rejuvenate after a tiring shift, we have put together a few effective tips for you.  We assure you that you can get the most out of your leisure time with these tips.
Take a Hot Shower or Bath
Do you feel tired and exhausted after a long, hectic day at work? If yes, consider taking a hot shower or bath. When you do so, warm water will not only relax your muscles but also increase your blood circulation.
You would be amazed to see how a hot bath or shower will offer the same benefits as getting a massage or exercising. The best part is that it is low-cost and you feel tired and lethargic for the next couple of hours just as intense exercise induces.
Another therapeutic thing that you can do while taking a bath is lighting some scented candles, playing relaxing music. This way, you will be able to soak in the tub without a single worry in the world.
Also, the bath is considered an ideal time to do some meditation. But you need to ensure that you don't do anything to end up falling asleep. Don't ever make the mistake of meditating in the bath unless you are experienced. Even if you are experienced, make sure that you stay alert throughout the process.
Try Changing into Comfortable Clothes
Did you have to attend a meeting with your client or had a regular day at work? Whatever the case is, make sure that you take off those stuffy work or school clothes and wear something as soft as cotton or linen.
This way, you will not only feel comfortable but you will feel more relaxed, that too instantly. You maybe wondering how clothes can make you feel relaxed. Well, you need to know that loose, breezy clothes relax your muscles and you could be cozy in your bed the way you want.
Yoga
Maybe you have pain in your body because of sitting on a chair and working for 8-9 hours straight. If you have chronic pain in the body, then know that yoga is the most effective way to fight it.
When you breathe deeply and make specific movements, it helps you deal with sore muscles instantly. However, there are certain kinds of yoga exercises that involve powerful physical movement, so make sure that you take doctor's advice so that a certain type of yoga doesn't end up aggravating your pain.
Make sure that you try combining both active and passive yoga exercises in your daily routine that focus on different body parts.
Plan to Do a Fun Activity with Your Family
If you have a large household, then you can try out something exciting with them. While you are on your way home, try to plan something special that you all could do together. When you get home, make sure you involve your entire family in the planned activity as soon as you are done with dinner because your time together is limited.
If you live away from your family, you can invite your best friend over or call a family member just to share some laughs and have a good time.
Also, keep in mind that being in the room with a family member and playing games there does not mean that you are there for them or spending your quality time with them. Pay attention and listen to whatever they have to say.
Make sure you do not get stuck on the TV or your iPad. If you really want to have your daily dose of entertainment, then make sure you access Spectrum Select Package.
Have Your Favorite Chocolate
At times, all you need is a bar of chocolate to keep all your worries at bay. So when you feel like you need a quick break, make sure that you get yourself dark chocolate or any of your favorite chocolates.
Once you have it, you would eventually feel like it boosted your brain health. Not only that, it will also reduce stress in no time. If you are someone who is trying to cut their sugar intake, then dark chocolate is the right choice for you as it is lower in sugar than milk chocolate, but it will certainly satisfy your craving.
Author Bio:
About Caroline Eastman:
Caroline is doing her graduating in IT from the University of South California but keens to work as a freelance blogger. She loves to write on the latest information about IoT, technology, and business. She has innovative ideas and shares her experience with her readers.