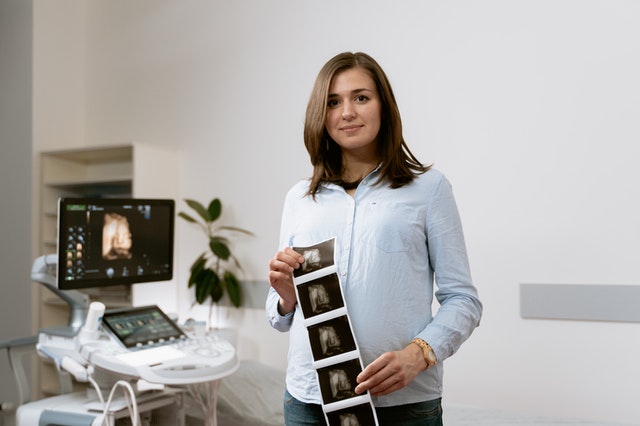 Wellue Eagleview Lineat Wireless Ultrasound Scanner is portable with various benefits. It is effective in carrying many ultrasounds in clinical settings such as vascular, MSK, pediatrics, breast, thyroid, carotid, and small organs. You can bring it to your patients if they are unable to shift. You can put a mini ultrasound scanner in your pocket. It is the quickest way of diagnostic tests. The mini ultrasound gives the premium quality image on your palm within few minutes. The wireless scanner prevents you from jumbling up into wires.
Qualities of Wireless Ultrasound Scanner
The Wellue Eagleview Wireless Ultrasound Scanner is best for many purposes. It possesses various qualities which make it unique from other ultrasound scanners. Some of the unique features of wireless ultrasound are given below.
It is ideal for scanning vascular parts.
The wireless ultrasound scanner produces high-resolution images.
The wireless scanner is just 230 g which is very lightweight.
It is portable without any wires so that you can carry it anywhere.
The scanner is specially designed for efficient diagnostic imaging.
It has the highest speed giving 18 frames per second. The images are seen in HD with the best quality image.
It does not have any cables, wires, or chargers. You can carry your procedure without any disturbances and hindrances of wires.
You can connect your smartphones with the scanner.
Advantages of the Wireless Ultrasound Scanner
The wireless ultrasound scanner is best suitable for every hospital and also home if you have a nurse at home. You can check your inner body organs sitting at home without any huge types of machinery. Some of the advantages of wireless ultrasound scanners are given below.
It saves the time of the patient as well as the health care professional.
It is a one-time investment; you don't need to pay every time you need to have a checkup.
It reduces the distances for travel. You can check the internal organs with your nurse at home.
The wireless ultrasound scanner is connected with IOS and android. Moreover, it is continuously updated with new apps.
It gives a prompt result which helps in the early diagnosis of treatment.
You can clean it after every use, it prevents cross-contamination and infection.
It is portable therefore any paramedical staff can use it where they need to.
Why Choose Wireless Ultrasound Scanner
There are many reasons that you should always go for a wireless ultrasound scanner. Some of the benefits of preferring wireless ultrasound scanners and no other scanners are given below.
The huge wires in the other scanners serve as a hindrance in scanning the whole body whereas the wireless ultrasound scanner has no wires which allow you to scan the body from every angle without any hindrance.
The mini portable wireless scanner shows the results and images at the same time. You can show it to the patient involving them in the care and also, they will know the structures and anatomy of their body. The other scanners are wireless and large; the patient is unable to see their images especially when they have a back ultrasound. The wires always hinder the process.
The wires of the other scanner block your view and also irritate in between the ultrasound that lacks your concentration in the ultrasound. The wireless ultrasound scanner allows you to concentrate fully on the ultrasound.
The wireless ultrasound scanner is light weighted and portable.
Areas Where Wireless Ultrasound Scanner is Effective
There are many areas where wireless ultrasound scanner is effective and highly preferred. The areas include surgery room, operating room, urology, pediatrics, neonatology, orthopedics, traumatology, nephrology, dialysis, physiotherapy, oncology hematology, breast, pneumology, general medicine, ambulances, emergency room, anesthesia, pain therapy, and general imaging.
You can use the wireless ultrasound scanner at many places. You will never regret spending your investment here. You will recommend it to other people. We deliver the best quality as satisfaction and contentment of our customers is our prior goal. If you have any issues with the working of the wireless ultrasound scanner, we are here to help you out. Hurry up and order the best mini pocket ultrasound scanner with unique features.
Read Also: How to Become a Pharmacologist?