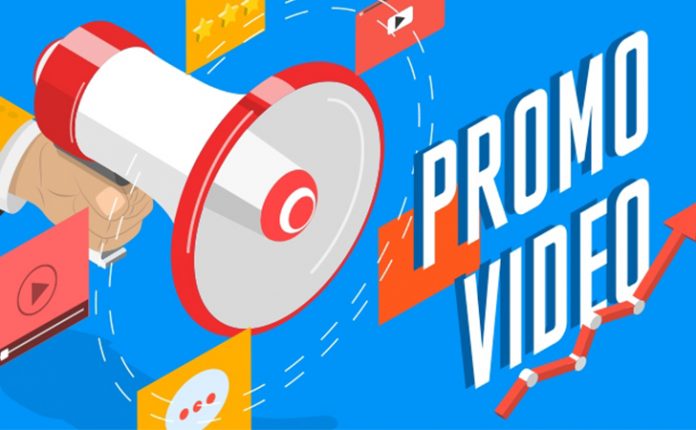 Promotional videos have become quite popular in recent times. Several businesses use promo videos to promote their products or services. It is an effective marketing technique that often works quite well. TV commercials are the best examples of promo videos, and they have been there around the corner for years now.
If you want to create an impactful promo video, you need to have access to one of the best tools to create promo videos. There are several features that a good promo maker offers, and you should be able to utilize all of those services.
Video marketing has seen an exponential rise as companies are now resorting to it. Therefore, you must jump on the bandwagon and make the most of video marketing and promotions. Videos are known to spark the right emotions, and the viewers can also connect appropriately with the content that moves. With a good promo video maker, you can add elements to help you connect better with your audience.
Videos are not just a source of entertainment, but they also educate the viewers about your products and services. They tell the viewers how to use a particular product or avail of a specific service. Videos can also act as an excellent tool for upskilling. Therefore, your promo videos will not just give short bursts of entertainment but will also impart some knowledge that might help the viewers.
What is a promo video?
A promo video is designed to promote a product or service. However, it is not just limited to promoting products and services. You can also use these videos to promote any discount you might be running on all the products. Their primary motive is to drive attention to what the business does the best. Promo videos should be fun and quirky, and they should depict clearly what your brand has to offer.
Using promo videos, you can reach out to new audiences and try to expand your horizons. You should use these promo videos to your advantage and try to push your products and services to the end-users. With the correct promo video, you will be able to engage with your existing and potential customers. You will also be able to explain the features of your products or service with ease. It also gives you a channel to convert your prospective customers into loyal ones. However, there are other aspects of promo videos as well. You can use promo videos to establish your brand identity and positioning in the market.
Steps to Create an Engaging Promo Video
There are several things that you must consider while creating your promo video. You must use a good promo video maker; however, the process of creating a good promo is not just limited to that. You also need to take other necessary steps to create a promo video that converts. Listed below are some of the steps that you must consider while creating your promo video:
Know your goal and formulate the message
Identifying your goals before you start making your promo video is very important. You must know what you want to achieve from these promo videos, whether to make consumers aware of a new product that you are launching or tell the viewers about any discounts that you might be running on your products. Whatever it may be, you should have a clear objective so that your promo video gets the direction it deserves.
Once you have decided your goals, decide on a message you want to convey through your promo videos. You can use a single sentence to drive value to your consumers. The line or message you create should be such that it leaves a mark on the viewers, and they revisit your product.
Decide on a direction
Without a direction, your promo video might go haywire. Once you have decided on the goal, you need to chalk out a strategy for how you want your video to look. It would help if you took some considerations in mind before you start shooting your videos or writing a script for your promo videos. It would be best to think about what outcome you expect from your video.
You should also consider if you want to display your product in a real-time environment or if you want to jazz it up by animating the background and the layouts. All of this has to be decided before you start creating the promo video. It would help if you also had the scenes in mind that you want to recreate using your promo videos. Once you decide on a direction for your promo video, everything else will fall into its place.
Come up with a script
Having a written or typed-up script is very important if you are trying to create any promo videos. Without a script, the entire promo video will fall flat. A script adds structure to the chaos and gives you a direction in which you need to take your next step. A script can include everything from storyboarding to the dialogues of the protagonist of the promo videos. You must try your best to avoid any fluff that might make the promo long or unnecessary.
It would help if you chalked the things down that you want your observers or the viewers to gain from your promo video. It is essential to have a crisp and simple script that can be easily comprehended. You can try introducing a pain point at the beginning of the video and then try solving it through the art of storytelling. You must not forget to add a call-to-action to your promo videos.
Storyboarding
Once you are through with your script, the next step that comes into the picture is storyboarding. It is important to create visuals of how your scenes would look when the promo video gets created. It is nothing but a visual outline of the promo video you will create. Storyboards can be of different types, and you can make them simple or complex depending on the goal you are trying to achieve through your videos.
Good storyboarding includes thumbnails for every scene and a short description of what the scene is all about. These notes will also define the flow of the scenes and how the sequencing of events should be done in a promo video.
Shoot or gather the footage
You need to shoot the video before you start editing it and creating an impressive promo video out of it. You need to source all the clips and then stitch them into a cohesive video. There might be portions that you can source from elsewhere. Make sure you collect all such videos well in advance that need to be used in the promo videos.
Now, shoot the parts you do not have access to but you want to become a part of the video. You can use a professional camera or a good smartphone to record these parts of the video. Once you have gathered all of this footage, you can start editing the video.
Conclusion
Promo videos have a remarkable ability to influence your buyers' journey and purchase decisions. Therefore, you should try to make the most out of it. It would be best to try to answer the questions that your consumers might have in mind, which can help you create a great promo video for your products or services.