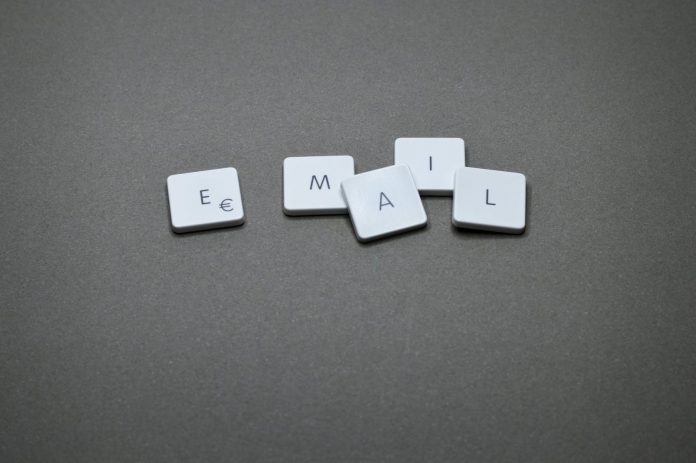 Email is the most sorted marketing strategy to promote products and services. It is highly effective and can develop and build potential relationships if it is done rightly. As compared to other forms of marketing, it drives high-quality traffic and generates a genuinely interested audience with endless designed emails.
However, as powerful as email marketing can be, you can't create a well-designed strategy without understanding the basics and how email marketing works and may even risk losing customers' loyalty. So, let's understand the overall email marketing concept and learn the minute details to educate ourselves in creating the best email marketing campaigns.
Concept of Email Marketing
Email marketing is a digital marketing strategy to achieve your marketing objectives by sending emails to a prospective subscriber list. The emails are tailor-made as per the audience's interests. With emails are alive, the marketing campaigns help companies promote their brands and educate their subscribers about their products and services. 
The emails may contain useful information, promotion of sales, company news, special offers, or advertisements to close more sales deals. At its best, emails are that segment of marketing that can keep their customers informed and aid with direct customer queries.
Why believe in email marketing?
Email marketing can be an engaging platform for enterprises or startups who are keen to target maximum subscribers and set up their base among other competitors. These email campaigns can be instantly executed, and in fact, can show great sales as compared to other marketing channels. Popular reasons why email marketing is needful for every business –
Creating and marketing campaigns are quite simple and effective in email marketing without any particular expertise.
To launch the first email marketing campaign, you don't need lots of investments as they are wallet-friendly and easy to start.
Without hitting your business budget, the process of email marketing can be automated, thus making it quite a reliable system.
Email marketing campaigns are quick and flexible to integrate, and it saves a lot of time and effort to do different tasks across systems.
All the email marketing management is enabled with traceable real-time metrics to ease performance issues and get a clear idea of the working patterns.
How Email Marketing Works?
With lots of features, the question arises how does email marketing works? With emails remaining the relevant source of marketing, they are accessible by small businesses. Newsletter sign-up options can attract consumers with special discounts sourced from their social media profiles. This platform is inexpensive in terms of other marketing channels to advertise and effectively send company updates. 
Scheduling automated promotional emails can allow you to target particular groups of customers, and having this kind of personalization can help your business develop and maintain customer loyalty. All these aspects make it evident that email marketing has a huge conversion rate compared to social media marketing strategies.
Email Marketing Strategies
To manage your email marketing campaign effectively, here are a few strategies that you can implement during your marketing process and make the most of your campaigns:
The first step to a successful email marketing campaign lies in building a curative personalized customer list. You may end up sending unsolicited emails that many subscribers have turned off. So, segment your lists as per your customer interests and introduce subscribing and unsubscribe buttons to opt for your emails.
Before creating any email, content adheres to the CAN-SPAM act, or else it will lead your emails to the spam list. Don't include any deceptive subject lines, and be clear and direct in your approach. Do also include your proper name, designation, and your office address in your emails.
Remember that your emails should attract prospective clients, so instead of sending boring unrelated content can lose your customer loyalty. So, strategize and design your emails that attract your customers and build rapport with them by sharing personalized insights that are interesting to them. To prepare value-based content for your company, you can even outsource email marketing services to a reputable firm and get access to creating quality content.
Don't just send out ads and force your customers to buy your products and services. Create ideas to treat your subscribers fairly and communicate with them in transparency.
Stick to a particular schedule of sending your emails. Don't neglect festivals and occasions to communicate with your email recipients.
One of the most important ones, create your emails considering the mobile platform. With most of the targeted audience are connected with mobiles, it is needful to update the email marketing campaigns with mobile platforms.
Conclusion
While new online marketing channels continue to emerge, email marketing creates a lead market to grow your business. To implement email marketing in your business practices, get yourself access to this indispensable strategy and drive high-quality website traffic down the sales funnel. Embark on a thrilling journey to enhance your credibility, increase retention rates, and build brand awareness with the most happening marketing tactics.