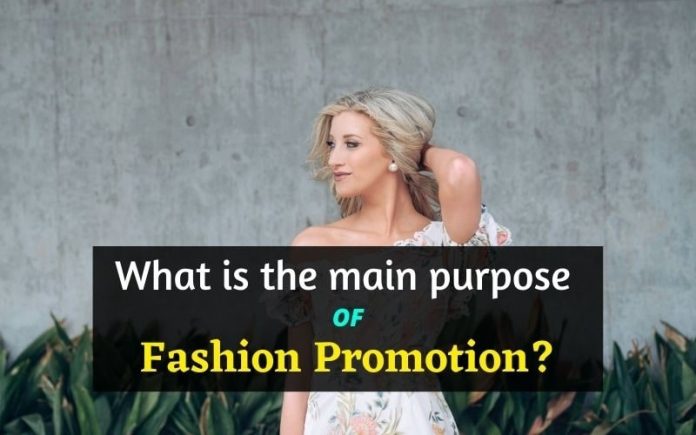 To get an idea of the aim of including fashion promotion in all types of business, it is learning about the intricacies of fashion promotion? Let's dive in to find out more about fashion promotion and how it helps the fashion industry to keep moving forward. Continue reading.
For work towards business development, all designers and brand owners must be aware of contemporary fashion and communication techniques. This facilitates the spread of a new fashion that has been designed and can capture the market as soon as it is released.
This also involves strategic branding techniques and innovation management, which actas a supporting pillar of the fashion world. It is an inevitable fact for the concept of fashion to keep changing and the trends upgrading to create a new vibe. This also includes improvising of the present trend by including more features.
Due to the above-mentioned reasons manufacturers in the fashion sector always try to be in line with the current trends. The textile industry primarily depends upon fashion promotional objectives in terms of the production of materials. This depends on direct and indirect selling for the targeted sales of the merchandise, which can be achieved by implementing fashion promotion techniques.
Fashion promotion is an indirect technique used to sell the company products to grab the attention of the audience. Therefore, it is a prime aspect of generating enough interest in the sales field of fashion. Public attention is drawn keeping in mind the needs and requirements of the general people via the aesthetic creation of innovative designs.
Besides allowing the audience to learn more about the latest trends, fashion promotion also makes room for them to get involved in fashion campaigns and associated events. The entire concept of fashion promotion is to create a uniform platform to achieve targeted sales. Furthermore, it can give you an in-depth knowledge of the requirements of designers, individual developers, retailers and wholesale dealers who are involved in the fashion business.
Fashion promotion helps simplify the complex fashion industry, assisting you in getting a good grounding of contemporary methods, changing trends in fashion, present technology, new developments and comprehensive outlook. This mostly depends on the ever-changing demands of consumers, as well as the professionals who are involved in brand development.
In addition to this, people working in the fashion industry must have foundational knowledge to handle the issues related to changing technologies, sustainability, political and legal issues, impact of different cultures, copyright acts, celebrity involvement and impact on the audience. Fashion promotion employs different advertisement mediums such as videos, films, and music to spice up the fashion events exclusively for revenue generation.
Apply planning and promotional techniques always comes along with potential benefits that can help designers deal with real-life situations. Technical advancements like advertisement analysis can generate a better output when fashion promotion is in place. Choose to apply for BA fashion media and promotion course and get assistance for beginners to hone fashion promotion skills.