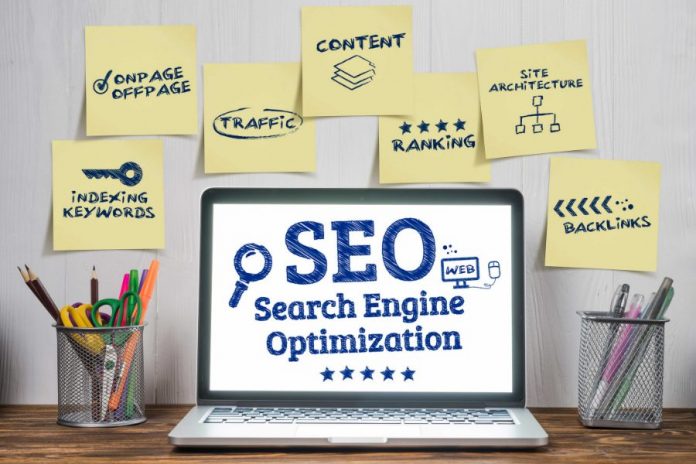 Digital marketing tactics like SEO can be incredibly effective when done correctly. However, the hard part is making sure that your techniques are up-to-date in a world that is constantly evolving. In order to help you stay current, we've provided you with 11 common mistakes companies are making with SEO in 2021.
No Clear Goals
You can optimize your website for search terms until you're blue in the face, but optimization without an end goal is moot. You need to have a goal in mind for where you want potential customers to go and what you want them to do when they get there.
Ignoring Search Intent
Do you know what your customers are looking for? Content like product reviews and informational blog posts can help turn searches into sales. Keep in mind that your customers are typically looking for some kind of information before making a purchase or starting a project.
Ignoring Mobile Traffic
In March of 2018, Google started mobile-first indexing. This means that the mobile version of your website is what Google prioritizes. Most web design is done on a desktop computer of some variety, but if you aren't paying attention to the mobile version of your website, you'll miss out on valuable traffic that will convert to sales.
Keeping it Old School
Like the rest of the world, SEO is always evolving. Tactics from 10 years ago do not work anymore. Think about it, 10 years ago we were all running around with the iPhone 4 and Galaxy S II. While these were great phones at the time, these are both dinosaurs now. SEO is the same way. Stay current and get rid of your old school techniques.
Buying Backlinks
"Once upon a time, buying backlinks was a great way to run a link building campaign. However, Google and other search engines have gotten wise to this and will penalize websites that don't have quality links. You can still build links, but make sure they come from a reliable source that provides a quality link.", says Chris Bower, founder of Detroit Internet Marketing.
Ignoring Internal Links
Speaking of link building. Your internal links are a crucial part of building the credibility and SEO for your website. Keep in mind that as you continue to build out your website, old pages will become irrelevant and get deleted. Monitor your internal links to make sure that links aren't broken or heading to a deleted page. This makes for 4xx errors, which will lead to penalties with search engines. Technical SEO can be just as important as on-page and off-page SEO.
Text-Only Blogs
Blogging is a great way to improve your SEO and drive traffic to your site, but the days of text-only blogs are gone. Things like relevant images, infographics, videos, and podcast players are being used in your field to help bring customers to websites. If you're not using at least two of those on every one of your blogs, you're getting left in the dust by your competitors.
Ignoring EAT
By EAT, we don't mean mealtime. EAT stands for expertise, authority, and trust. Your customers want to work with someone they trust. You can dominate your market and industry by establishing yourself as an expert in your field with authoritative content. The trust comes after your customers after customer find that your information is legitimate. Furthermore, you can build trust with your customers by providing information about your company like your address and employee bios.
Ignoring Meta Tags
This goes back to old school techniques. Properly using SEO keywords in web content is important, but keyword tags are not. What truly matters are your meta titles, meta descriptions, h1 tags, and ALT tags sure are. Make sure that you're properly optimizing meta tags for keywords, length, and uniqueness. Duplicate title tags will cause search engines to think that you have duplicate content on your site.
Ignoring Conversion Data
Web traffic to your site is great. That's what we all want. But traffic that doesn't convert is like running purified water through a filter. It's not doing anything. Take a good look at your analytics and find what's bringing people to your website and what on your website is ultimately leading to conversions. Take this information and apply it to future campaigns.
Not Optimizing Locally
You can take your target keywords and have them optimized perfectly across the board on your website. Your title and description tags can all be the perfect lengths with keywords exactly how they need to be. But none of it will do any good to drive local traffic if you're not optimizing your website for local search. Geotagging throughout your website for targeted areas, building links with local businesses in the area, and optimizing for local search terms will help to establish your website in your local market.