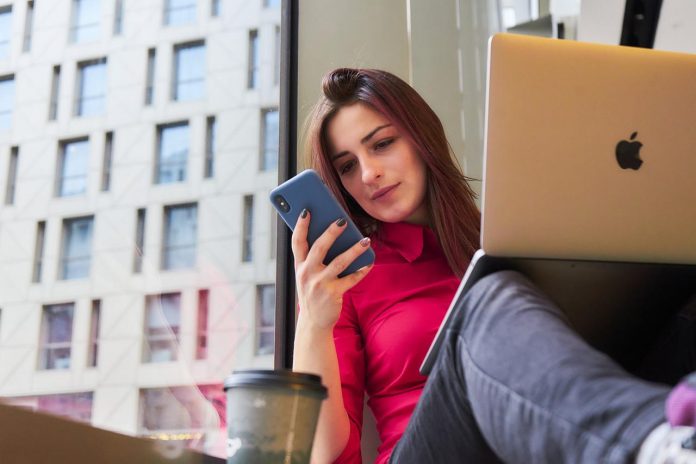 Work from home was unexpectedly popular trend over the past three years. Stopping the coronavirus and returning to everyday life depended on taking safety measures, such as working from home. It was a necessary precaution to protect the health of our loved ones.
However, now that many countries have emerged from lockdown and are looking to the future, it is vital to assess the trend and its direction. Many employers and employees see firsthand the benefits of working from home and are reluctant to give it up.
In this article, we trace the history of remote work, how it has evolved, and consider its future in this post-pandemic world. The coronavirus is a thing of the past, but many are still clinging to the changes it has brought about, and it is important to consider how this will affect how the world works in the future.
How did work from home get started?
Because the 1970sworking from home was an option. Manufacturers began to mass-produce computers, making them available for offices and homes. As a result, many people found that gradually this technology became available, and they could do their work in a satellite office, and soon at home. However, communication was not fully established until Jack Neill wrote The Telecommunications-Transportation Compromise in 1976.
This book boasted about the ways in which companies can implement satellite offices and their benefits. When companies tested these ideas, they saw that employees performed better and were more productive overall. Over time, these tests spread to the home, where employees began to perform their work duties at home when necessary.
How has working from home changed?
At first, working from home was a choice for employers and employees. It has become very popular, which has led to the growth of technologies that make it easier work from home structures. However, the coronavirus pandemic has greatly spurred the trend to work from home. This has led to a complete change in the way business is done.
Each country has responded differently to the coronavirus, initiating different protocols and adhering to different deadlines. This has had a significant impact on how countries have been able to work from home. For example, China was one of first countries to go into lockdown protocols. Therefore, they were one of the first countries to start working from home and stop it.
A UK study found that during lockdown 54% workers stayed at home. Considering that many essential workers have had to go to work throughout the pandemic, this is a huge percentage. Working from home has become the norm for many people and remains so to this day.
Many companies are gradually returning to the office, but remote work is still popular. 92% people plan to work at least one day a week from home and maintain some semblance of remote work. The coronavirus has shaped a love child called hybrid work, the best of both worlds.
Why does it remain a popular choice?
Some countries, especially Europe and the US, have longer lockdowns than countries like the UK. The UK used sporadic lockdowns and periods of "normal" operation. As a result, in some countries, employees have been working from home longer. Overall, working from home was well received. It offered many benefits for both employers and employees with a variety of lifestyles, which is why it continues to be a popular choice.
For employers, working from home can cut various costs and increase productivity. Working from home reduces the need for large office space, allowing employers to reduce their office space and save money on rent and operating costs. Many employers have also noticed an increase in productivity, resulting in an increase in the workload completed on an average day.
Employees benefit enormously from working from home, regardless of their family life situation. For all employees, working from home can make life easier and reduce costs. They no longer have to pay for transportation that eats into their monthly budget. In addition, they are more likely to eat healthier food since they have easy access to the kitchen for cooking.
For families, working from home is important. Employees will have more flexibility in managing childcare as they can easily take their children to school or daycare. Working from home remains a popular choice as it improves employer productivity and provides flexibility for employees.
What is its future?
Now that the coronavirus pandemic seems to have subsided and many countries are lifting their restrictions, working from home remains in an unknown position. Many companies do not know what to do: leave employees at least partially remote, or return to "normal" office work.
In 2022, the majority survey respondents continued to work from home, but a third are expected to return to office this year. Work from home is steadily declining in some industries due to additional costs. To make it easier to work from home, companies need to provide the hardware, software, and any other means they need to do their jobs.
These provisions may entail additional fees that some employers believe do not outweigh the benefits. However, employees don't seem to feel the same way. A 2021 study found that 48.4% of workers consider the ability to work remotely a very important factor in their job search.
As employees got a taste of remote work, many preferred it and adjusted their job searches based on it. The ability to work remotely is a huge bonus for many potential employees, but not all companies offer this option.
Around the world, 16% of companies work entirely remotely, and 44% offer no options for remote work. This statistic is out of proportion to the desire of employees to work remotely. Overall, the future of working from home and work from home trends seem uncertain as employers and employees disagree on what they want.
!function(f,b,e,v,n,t,s){if(f.fbq)return;n=f.fbq=function(){n.callMethod?
n.callMethod.apply(n,arguments):n.queue.push(arguments)};if(!f._fbq)f._fbq=n;
n.push=n;n.loaded=!0;n.version='2.0′;n.queue=[];t=b.createElement(e);t.async=!0;
t.src=v;s=b.getElementsByTagName(e)[0];s.parentNode.insertBefore(t,s)}(window,
document,'script','https://connect.facebook.net/en_US/fbevents.js');
fbq('init', '1610003529323997');
fbq('track', "PageView");