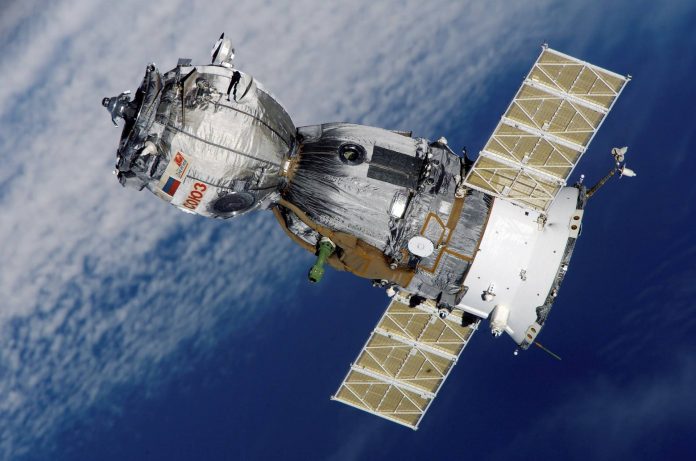 When you think of Elon Musk, what do you think of? Is that his electric car company Tesla? Or perhaps you're thinking of SpaceX, his space exploration project. Or maybe you think he wants to buy Twitter and spark controversy. You may know him as the richest man on the planet. What about Elon Musk's Starlink?
This is Musk's new venture, which plans to sell Internet connectivity to everyone around the world via private satellites.
starlink
Starlink, after a few years of development, is starting to take off in earnest in 2021. Then, after several years of launches, 1,000 satellites went into orbit in January 2022. low orbit around the earth.
Starlink claims to have connections to 32 countries around the world right now. But a budding supplier still has hurdles to deal with, such as backlogs. In fact, it is used by Ukraine, as we say, but for the war against its Russian occupiers. While it cost the Americans $3 million in taxpayer money, its system was connected to Ukrainian artillery, giving them greater accuracy and precision in their weapons.
controversy
However, like Elon Musk, Starlink also faces its share of controversy. One of the biggest complaints comes from the scientific community, especially astronomers. They state that the large number of Starlink satellites makes it harder to look at the stars.
In addition, Musk's competitors are doing their best to crush Starlink. From Project Kuiper to HughesNet, many other internet competitors are looking to gain attention and stop Starlink from gaining momentum. Recently, a new complaint came in from Dish. Dish claims that 5G expansion in the 12GHz band will interfere with their satellite signals.
In August 2022, the FCC returned its whopping $885.5 million in grant funds to Starlink after the service "failed to meet program requirements." While they say Starlink is promising, the FCC is not interested in subsidizing Starlink if it cannot meet their demands.
What is Starlink?
Starlink is an affiliate of SpaceX. Starlink is the name of the satellites that form the growing SpaceX network. It is known as a "constellation" of low orbit satellites. The network was launched in 2015 and prototypes were launched in 2018.
Since then, they have been successfully launched for several years. The most recent was only on August 9 with 52 more satellites. In total, this should be about 2662 Starlink satellites.
Can it connect to my house?
Yes. Starlink Elon Musk should be like any other satellite that provides the Internet. According to the company, "Starlink is ideal for regions of the globe where connectivity has typically been a problem." They also continue: "By not being limited to traditional terrestrial infrastructure, Starlink can provide high-speed broadband access to places where access has been unreliable or completely unavailable."
For you, you just need a small satellite dish in your home. Starlink offers a variety of mounting options for the dish. There is also a Starlink App for Android and iOS users to help determine the best place to place the receiver.
How fast is it?
Ookla, an internet speed tracking website, claims that in 2021, Starlink download speeds were over 100 Mbps in several countries. In the United States, the average speed was about 105 Mbps, while the average speed is usually around 12 Mbps.
Starlink users can expect data rates to vary between 50-150 megabits per second. Early last year, Musk planned to double the speed to 300Mbps by the end of 2021. Okla then said in June that Starlink's average download speed had increased by 38%.
What's the price?
Starlink operates on a first come, first serve basis. So, if you're stuck in getting Starlink, you need a request service, a $99 deposit, and then wait. Starlink says it could be months before they can fulfill orders.
Initially, Starlink costs $99 per month with taxes and fees, plus a $499 dish setup fee. However, Starlink ended up raising prices to $110/month and $599/install. Musk believes that the price will be justified for those who do not have reliable access to the Internet.
Is it secure?
Starlink seems to be reliable. DownDetector.com, a website that monitors outages, claims that Starlink only had four outages last year. Others noted failures, but were able to resume work within a few hours.
It is also recommended to install Starlink dishes in a place where there are no obstructions, and also in any place where snow can accumulate on them. Heavy rain and wind can also slow down internet speeds.
Conclusion
In general, Starlink is a new satellite Internet service. Now it seems expensive, but so far claims to be reliable, even if it is not such a fast fiber.
Regardless, Starlink has a long way to go. He will need to find ways to keep the customer base happy, as well as making sure it really has an impact on space exploration. For now, it's best to just keep an eye on it and see where Starlink takes us.
!function(f,b,e,v,n,t,s){if(f.fbq)return;n=f.fbq=function(){n.callMethod?
n.callMethod.apply(n,arguments):n.queue.push(arguments)};if(!f._fbq)f._fbq=n;
n.push=n;n.loaded=!0;n.version='2.0′;n.queue=[];t=b.createElement(e);t.async=!0;
t.src=v;s=b.getElementsByTagName(e)[0];s.parentNode.insertBefore(t,s)}(window,
document,'script','https://connect.facebook.net/en_US/fbevents.js');
fbq('init', '1610003529323997');
fbq('track', "PageView");