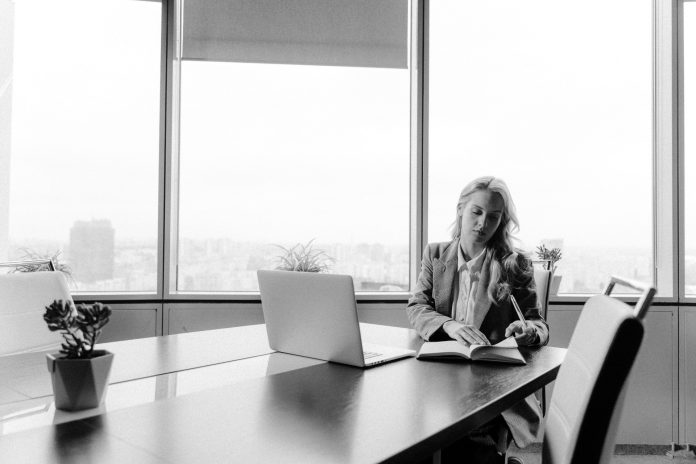 It is impossible to ignore the power of social media for branding. Every day it is more and more integrated into the marketing of businesses – both small and large. Even regular businesses can take advantage of this by focusing on a specific region. However, don't worry, if you're just "joining", you'll need to be active to see results. Building relationships and trust takes time. Here are 7 types of social media you should be using every day.
Social network
In addition to the obvious personal benefits of using websites such as facebook and My space, there are many benefits to using these networks for your business. According to Michael Green, analyst at JupiterResearch, social media like Facebook and MySpace can be powerful marketing platforms. "MySpace has already become the go-to platform for entertainment marketers looking to connect with young and engaged audiences," he said. "And Facebook offers a lot of options for marketers with its Pages feature and app platform." Facebook and Myspace will soon become the most popular means of sharing information. As of July 2009, both sites had over 180 million unique monthly visitors, a trend that continues to rise. Businesses can promote through forums, blogs, fan pages, groups, events, message boards, and other features of these sites.
professional network
LinkedIn is the most famous professional site of the network. You can increase your credibility by creating a professional profile that serves the purpose of a resume, have many connections, and answer many questions in forums related to your business. Moreover, other specialists can recommend you and introduce you to new contacts. There are many groups dedicated to your business that you can join and post interesting discussions. Also, chances are that if people like what they hear from you, they want to know more about you and your business.
Blogging
It is best to integrate the blog into your own website, however, if this is not an option, there are many websites such as WordPress and Blogspot that offer free hosting. Be sure to consistently provide fresh and relevant messages. Blogging can boost search engine optimization and increase traffic. Providing interesting reading for your users can leave a positive experience with the main brand you are promoting.
microblogging
Microblogging sites such as Twitter got an incredible amount of traction. Twitter allows users to send real-time updates to their followers and is great for getting opinions. Also, there is no limit to the number of followers you can have. First you need to have an aesthetically pleasing page, preferably a custom one, and attach an image to it. Tweet about the human side of your company instead of constant company updates. Keep your followers interested and engaged with your brand and tweet regularly (at least once a day). Likewise, several businesses sprang from the idea of ​​Twitter, allowing users to enter niche chat rooms and connect with like-minded people. Twitter can even provide internal communication within a business. You can do this by securing updates by restricting them to certain personnel. Using the search tools, you can keep track of what is being said about your company or even the industry as a whole. Here are some resources to help your company learn how other companies do it:
Social bookmarking
There are many social bookmarking sites, but the most famous are Digg, Reddit, StumbleUpon, Delicious, and Technorati. People come to these sites looking for interesting reading materials/websites. If you post something with a catchy or interesting headline and the content matches the hype, it can gain traction on those sites, which will increase your ranking on the site and make your posts more visible. Also, sometimes posts that make it to the front page of these sites can see a surge of 30,000 unique visitors on a given day. See Digg effect.
Discussion forums
Discussion forums are integrated into many websites. It was one of the first forms of social networking and continues to be an effective branding social network to this day. If you take the time to reply to people and post interesting topics for discussion, it can bring a significant amount of traffic to your site. This is focused marketing because you are reaching people who are already interested in what you are selling. Craigslist has a forum that can be filtered by city and topic, and has a very large audience of over 50 million unique visitors per month.
Video Marketing
YouTube is the most effective form of video marketing. You can create a channel and post videos that will get people interested in your brand. In these videos you can place a link to your site. So, if you can create some videos with a "viral factor", there's a good chance they'll get shared on the web. Think outside the box and you will be richly rewarded.
Don't get overwhelmed, building a brand is not an overnight process. Spend part of your day on social media for branding. And in the blink of an eye, you will see a noticeable difference in traffic.
!function(f,b,e,v,n,t,s){if(f.fbq)return;n=f.fbq=function(){n.callMethod?
n.callMethod.apply(n,arguments):n.queue.push(arguments)};if(!f._fbq)f._fbq=n;
n.push=n;n.loaded=!0;n.version='2.0′;n.queue=[];t=b.createElement(e);t.async=!0;
t.src=v;s=b.getElementsByTagName(e)[0];s.parentNode.insertBefore(t,s)}(window,
document,'script','https://connect.facebook.net/en_US/fbevents.js');
fbq('init', '1610003529323997');
fbq('track', "PageView");