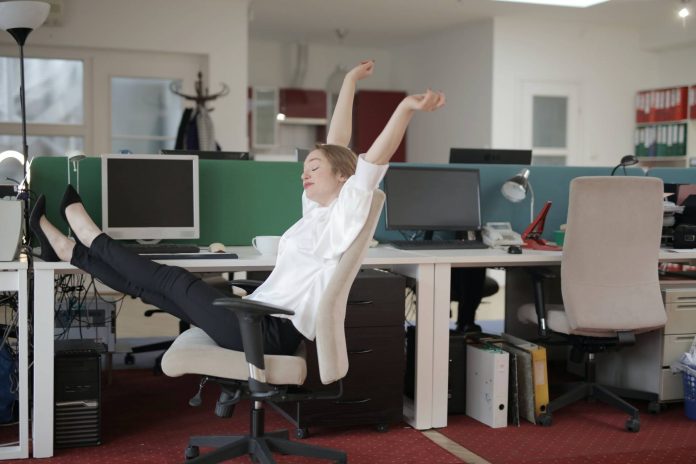 Sometimes office work can be a little mundane. With office cubicles, it can feel like you and your colleagues are packed full of people. Along with white fluorescent lights and a water cooler, thoughts of white sand beaches and relaxation come to mind. Most likely you need a vacation. Or at least a break. In the end, we are all human, so you can relax for a couple of days. Or, if you're in the office, you can relax and have some fun on certain days while still maintaining good results.
Now, if you are a boss, you are responsible for ensuring that your employees do their best and that business results remain the same or even better. You hired these people because you think they are the best. They should be able to do their job without distraction and still get a well deserved rest.
But what kind of breaks work to maintain good results? Well, this question has a complicated answer. This is because no one can know exactly what will work, since all people are different, as is every business. But you can experiment and find out which breaks provide good results for the company.
Below are three examples of how to make the lives of your employees a little better.
office space into a fun space
Offices can be a very boring place to work. So, try to revive the workplace. Employees should be able to enjoy their work, or at least they should want to come to work. Fortunately, there are many ways to solve this problem.
First, as a boss, you must recognize your team and its success. So when a team project is done or an employee makes a big sale, congratulate them, give them a promotion, or have a little pizza party for lunch. This is a great way for the team to bond and for the boss to connect with his employees. Besides, who doesn't love a pizza party?
And it shouldn't stop there. Throw birthdays for workers! Organize daily Fridays for people to leave their ties and uncomfortable work pants at home. Or arrange special days, for example, bring children or pets to work.
Stay up to date with employees
A great way to ensure success in the workplace is to talk to them one-on-one. This doesn't sound like a typical "break" reaction. Think of it as a "mental break" instead. Employees can work hard to make sure the boss is happy and that everything runs smoothly. Letting such hard-working employees know that they are doing a good job can ease their stress a little.
In fact, if they're doing a great job, offer them a three-day weekend or a pay raise. Know your employees and how they work. Some may struggle for personal situations. Give them a break, as they may need time to process certain information, grieve, etc. This shows that you care about your employees. It also helps to maintain loyalty and retain employees in your company.
Take a break for yourself
As the boss, you have to make sure everything goes smoothly. However, over time, you may find that you are too busy with your work, and not with everything that surrounds you.
That's the problem. You can take a break while still maintaining good results. Whether it's a ten-minute break in the break room or a ten-day vacation in the Bahamas, the boss needs a break too. Many employees will look to their boss for leadership in the company. Thus, it does not benefit anyone if you are stressed and overworked. Let yourself relax. You can recharge and get back to work with new perspective.
!function(f,b,e,v,n,t,s){if(f.fbq)return;n=f.fbq=function(){n.callMethod?
n.callMethod.apply(n,arguments):n.queue.push(arguments)};if(!f._fbq)f._fbq=n;
n.push=n;n.loaded=!0;n.version='2.0′;n.queue=[];t=b.createElement(e);t.async=!0;
t.src=v;s=b.getElementsByTagName(e)[0];s.parentNode.insertBefore(t,s)}(window,
document,'script','https://connect.facebook.net/en_US/fbevents.js');
fbq('init', '1610003529323997');
fbq('track', "PageView");