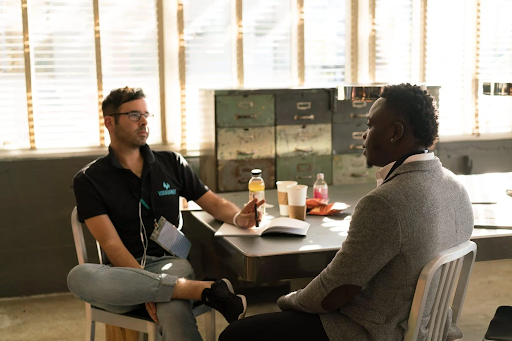 Image is everything in today's social media-driven world. And this fact applies not only to individuals, but also to companies and professionals looking for work. With so many interactions taking place over the Internet, first impressions have the power to make or break familiarity. Presentations are extremely important in the world of hiring. Because, essentially, strangers are trying to analyze your skills and personality to see if you're the right fit for the job you're applying for. That is why it is so important to build a strong personal brand when recruiting both the company and the applicant.
We will look at why it is so important to have a personal brand when hiring both an employee and an employer. In addition, we plan to look at what a personal brand is and how it can be improved with a few tweaks.
What is a personal brand?
A personal image is more than just a profile picture on a social media platform. It brings your entire presentation to the outside, from your handshake at the introduction to the way you do your hair for an interview. People can even make assumptions from a handshake that isn't necessarily fair, but is a reality nonetheless. These transferable skills worth learning over time.
What is a personal brand combination of your skills and experiencethey are all portrayed as a single entity to potential employers or employees.
Why is it important?
There are eight billion people and millions of companies on Earth. The stakes are high, and with them the competition. Non-specialized employees have become expendable for companies. In addition, many companies failed to capture the attention of consumers and job seekers.
Social media is a commonly used method of screening people in the hiring process. This is now most often done by artificial intelligence software used by job search websites. Some employers even test employees. They like to see if they maintain the image that the company expects from them.
The reason why companies consider personal brands important is because employees are the true representative of the company from the inside out and can easily provide positive impact in their daily lives. This does not mean that your work should be your lifealthough it is this radicalism that leads to burnout.
Recruiter Tips
Recruiter branding is completely different from personal branding. This is especially true when analyzing yourself from the perspective of a client or potential employee. Building a brand on the company side means you really have to be passionate about the company and what it represents. For there is a sense of ingenuity that is due at this moment.
Engaging content is also important for maintaining a personal brand, such as advertising campaigns, effective networking practices, and other ways to persuasively influence people. Honesty is also key to building a strong personal brand.
With these methods, you can also establish yourself in the eyes of your competitors as a strong competitor and a reliable leader for potential employees.
Applicant Tips
An important step is to embark on a journey of self-discovery before you start positioning yourself as a job seeker. Not just about being more confident, but about avoiding problems like impostor syndrome or insecurity. This can make recruiters look unprofessional or unfit for the job.
For starters, you need to increase your social footprint in a positive way. This includes choosing the career path you want to take and branding your tour pages. This can be done easily through social networks and job search sites. They complete the message that you are in the game and motivated.
A well thought out plan is also key to paving the way for personal branding success. Because you can reflect on any setbacks you may encounter and prepare for them. A plan will also help you get things done on time and even use social media algorithms correctly.
Key things to remember
As mentioned earlier, a personal brand extends to all areas of your social life. But, you must remember not to take it overboard. Burnout is one of the most common problems that the average workforce faces, especially when they achieve high results and occupy high positions. Working on a personal brand when recruiting can make or break an image, so the stress levels can easily become overwhelming.
You must also remember that your personal brand must also evolve along with your changes. Many companies and even individuals fall into the signature commitment cycle. But in today's economy, such tactics simply don't work.