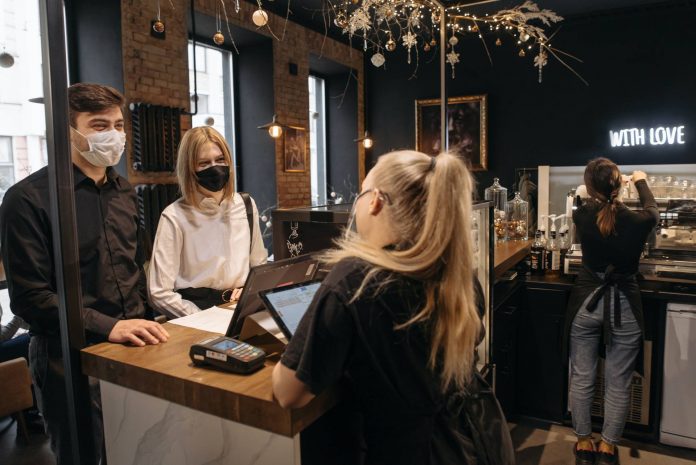 It is only natural that you want to grow your small business through funding. After all, you can get various benefits from a starter loan. However, there are some downsides to getting a loan for your new company. Instead, focusing on customer retention provides entrepreneurs with long-term opportunities that they may not get through funding. According to Bain & Company, 5% increase in repeat customer retention can increase your business revenue by more than 25%.
Paying attention to customer retention can help your business run more smoothly in the long run. Here's a closer look at why this is a better strategy than funding.
Decreased customer retention costs
Let's say you get funding for your new startup and use it to invest in marketing to get more buyers. Unfortunately, this form of acquisition is not as promising as most people are wary of which companies they buy from today. This can make things financially painful for your company as a result.
Most companies believe that customer retention is more cost-effective – all you need is the right communication with your audience. For example, when you respond quickly to requests, your team can focus on providing quality after-sales services. From there, it becomes easier to save them.
Consider using a customer engagement platform that offers affordable and reliable services. Attracting existing customers and focusing on their satisfaction can save you time and money.
Financing can limit cash flow
When you get a business loan, the terms usually require interest and principal along with your monthly payments. While you need money to get started, monthly payment obligations can limit your income and hinder business growth.
Startup funds are restrictive for your company, especially if you have limited cash flow. You are more likely to grow your startup with significant sales revenue rather than focusing on funding.
Financing to attract new customers requires a lot of consistency, time and initial investment. However, existing customers are already familiar with the experience you offer them. With that in mind, it's a smarter business decision to have your patrons buy back your merchandise.
Attracting more potential consumers requires costly publishing and marketing services. Therefore, you must make sure that you keep your promises. retain existing customers and repeat business.
Free advertising through word of mouth
Maintaining customer satisfaction can have huge benefits for your business in the long run. This is because happy people are more likely to share their experience with your company.
In essence, repeat visitors become brand advocates for your business. This tactic works because consumers trust the opinions of those close to them. In fact, 61% of people said they trust more recommendations from friends or relatives when choosing different brands to shop online.
Word of mouth is the most cost-effective form of advertising. Thus, customer retention is more important in business than fundraising.
How to increase customer retention
Now that you understand why customer retention is more important, here's what you can do to increase it.
1. Delight your customers
Providing a positive experience is a significant motivator for customer retention. Good service goes a long way and your patrons will keep coming back for more.
Even if they had a bad experience, you can always make a difference because customers genuinely care that companies listen to their concerns. Therefore, responding to feedback and implementing new changes is critical.
It is also important to provide personalized services. A good experience suggests that your business offers solutions based on individual needs. When you pay attention to your customers, the investment pays off and can bring huge dividends to your company.
2. Create Brand Advocates
To increase customer retention, you must earn their loyalty. As mentioned earlier, word of mouth marketing is the easiest way to achieve growth.
Consider creating a loyalty program where customers can earn points for their efforts. Once they earn a large amount of points, they will be able to access rewards to keep their loyalty. These can be coupons, free items, or reduced shipping costs.
Another way to create brand advocates is to provide incentives for feedback. People are often more willing to submit reviews when they are rewarded for their efforts. Also, this strategy works because you can understand what your customers really want while keeping their satisfaction high.
3. Give clients the tools they need to succeed
Consumers don't have the patience to wait for help or sit back and learn how to complete tasks. Instead of waiting a long time for support, give them the resources they need to reach their goals.
For example, you can help them by providing study guides through your newsletters. In addition, you can elaborate on how to use the latest features in your company's products or services.
Blog articles are also helpful. Consider sharing their list to help complete their specific tasks.
Focus on customer retention to grow your startup
You now have a variety of strategies to keep your customers happy. Use them to your advantage by matching them up and keeping them consistent.
Once you've collected the results for your business, consider what you can do to improve them. Customer retention management leads to long-term success compared to financing. So it's worth taking the time to focus on the best customer service and the reputation you can give.
Related post: What is the impact of customer centricity?