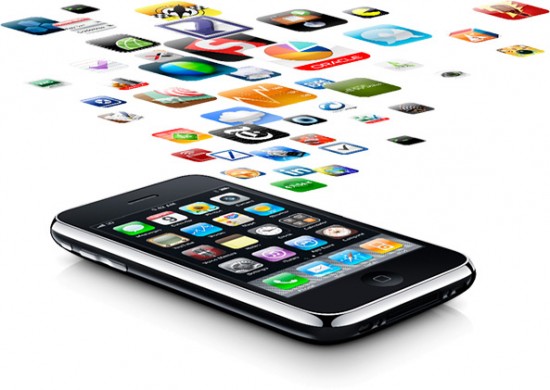 There are so many apps on the internet today, how do business owners know which ones to actually download? Dave Yoken, CEO of Macuity, a Boston-based IT consulting and support firm, has done all the work for you. Dave has researched many applications designed for small and medium businesses. Below are six of the most useful apps every small business should know.
Six apps for every business owner
Evernote
Evernote (Mac/iPhone)- Evernote is a note management program that keeps track of all the various information that circulates in your brain, on sticky notes on your desk, in notebooks and elsewhere. You can keep track of notes you type, voice notes, photos you take, and you can even record website content in Evernote. The program not only allows you to consolidate all your information in one place, but you can tag and organize your notes for easy retrieval. Plus, Evernote lets you sync notes across Macs, PCs, iPhones, BlackBerrys, and other mobile devices, so no matter where you work, your information stays in perfect sync!
Dropbox
Dropbox (Mac/iPhone)- Dropbox is a system that allows you to synchronize files (documents, spreadsheets, images, etc.) between multiple computers and a mobile device. Basically, the program creates a folder on your computer that is always synced, so no matter what you put in that folder, it syncs with your DropBox account. This way it also syncs with all other computers where you have set up the same DropBox account. It's a simple and elegant way to share files with yourself or colleagues, no matter where they are, and it's an easy way to back up files to DropBox online servers without having to install complex backup software on your computer.
shoe box
shoe box (iPhone)- shoe box allows a business owner to take a photo of a receipt on their phone and have that information automatically entered into an expense report or exported to QuickBooks. Forget about worrying about losing receipts!
1Password
1Password (Mac/iPhone/iPad)- 1Password eliminates the nightmare of managing, remembering and creating passwords. In a nutshell, 1Password is like a secure filing cabinet where you can store all your website login details, wallet information (such as credit card details, passport details, social security numbers, and other sensitive information), software licenses, and other personal information. All your data is securely protected by a single master password. Perhaps the biggest feature of 1Password is that it works in Safari and Firefox and allows you to click a button and be automatically signed in to websites whose passwords you have previously saved, no matter which browser you use. Plus, 1Password generates highly secure passwords when you need them and can sync across multiple computers via DropBox (see #2).
Mac stuff
Mac stuff (Mac/iPhone/iPad)- Things is a very simple to-do list management application based on the organizational philosophy of Getting Things Done (GTD). The cool aspect of Things is that, at its core, it creates the ability to make a to-do list easily. The interface is very easy to navigate, and adding notes, due dates, and organizational tags to to-do list items is a breeze. In addition, Things allows you to dive deeper into more advanced features that require more complex organizational rules, such as projects and responsibilities.
NetNewsWire
NetNewsWire (Poppy)- NetNewsWire is a free and easy to use RSS feed reader for Mac. An RSS feed is a document containing a partial or complete set of articles delivered from a webzine, news headline, or other website that updates its content frequently. Instead of going to each of your favorite websites for news, you can simply subscribe to each site's RSS feed. NetNewsWire then collects all the updated articles from all your favorite sites in one convenient place. Using an RSS feed reader saves you time by allowing you to get all your news updates with one click instead of wasting time looking for updates on multiple websites. NetNewsWire does a great job of this.
Dave Yoken, CEO of Macuity, a Boston-based IT consulting and support firm.
Related Post: Focusing on Your Core Small Business Values