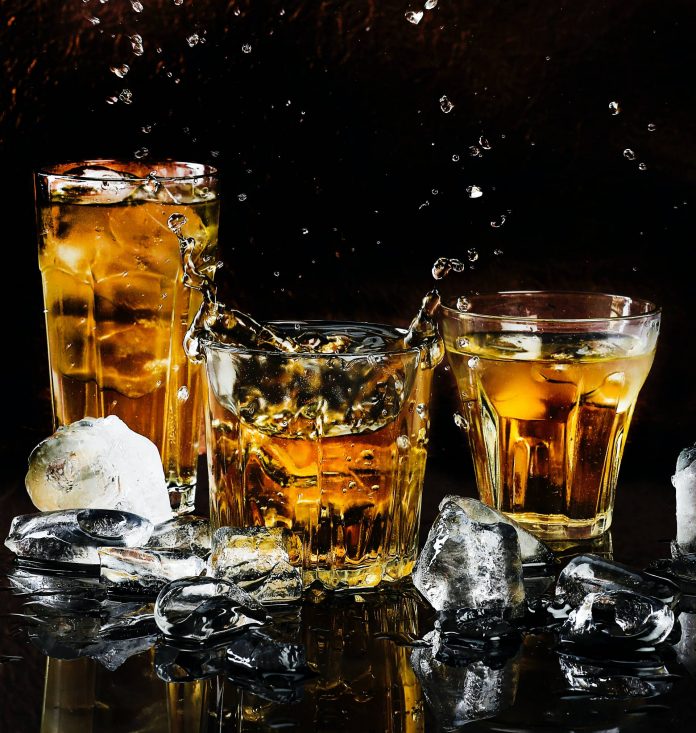 There are many business oriented people who want to have their own alcohol business. Perhaps you only want to deal with wine coolers. Or perhaps one of the clear drinks like vodka. But for today, let's focus on the world-famous brown-colored drink known as whiskey.
This article explains how to start a whiskey distilling business. Keep in mind that technically it should not be whiskey, but any alcohol.
What is your business?
Now, if you are new to the whiskey business, you will have to decide what kind of business it will be. First, if you're considering starting your own brand, the good news is that you don't have to have a distillery for your business. In the past, although there were many brands, they were all produced in a select few distilleries due to the high cost of production and operation.
However, these days many are turned on by homemade alcohol. More distilleries have been established over the past few decades, and there are currently at least 2,000 distilleries in the United States. In fact, you can check out American Institute of Distillation to find where the distillery is near you. This way, when you start your whiskey distillery business, you know how far the nearest store is. Also, they may be welcomed into some new business, creating a distillery-entrepreneur relationship.
So, now that you have an idea of ​​where the distillery is, now you need to look at what resources you have available to set up your whiskey distillery business. The big challenge is to create a place for your business. It could just be a place to sell alcohol, a bar or even a restaurant. But the real kicker is that it can be very expensive. The small operation itself costs $1 million. New operations can cost up to $10 million if you plan to turn them into a bar or similar, but that money can help grow your brand.
What is a Great Idea?
Perhaps the most difficult step, but in order for something to hit the shelves, you will need to develop a unique brand. A good place to start is to take a look at your favorite whiskey or other spirits and see what makes it popular and what the demographics are for it. A website that can help a lot with this is the Distilled Spirits Council where they have various trend data from previous decades. It may seem to you that any idea you come up with has already been implemented, but in fact, many products are very similar to each other.
With that in mind, the real difference is what brand it is, who your demographic will be, price and brand/bottle design. All this together with the liquid makes it special. Whiskey is special because there are many ways to change the liquid. Here are some of the easiest ways to change whiskey:
What grain is used
Type of barrel used
How does distillation work?
But to truly stand out, you need to get creative and consider some other options, such as:
Barrel finish
The amount of alcohol in the product (proof)
Mixing Tactics
And more
So, it's time for packing. Making a custom container will be an expensive undertaking, but it can lead you to success. To get started, find experts in the field and ask for their recommendations, advice, and tips.
Running numbers
You have an idea, a place and whiskey, now what? Now it's time to do all the boring hard stuff.
To get started, you need to be good at numbers and math to understand how much the operation will cost you, the cost of whiskey distillation, consumables, marketing, and more. You will need to make sure your margin can keep you afloat and have a successful whiskey business.
Let's start with how much your whiskey will cost. Note: Sometimes a business owner can determine the price in terms of the cost of making it. Instead, you need to look at what the market says about alcohol. Take a look at the whiskey sold in your area. Think about the cost of whiskey and think about concepts like region, quality and packaging.
In most cases, you will have to use the three-tier system that America has been using since the end of Prohibition. The United States government requires manufacturers to sell the product to distributors, who then sell it to retailers where consumers can buy it. Many states allow a distributor to sell directly to a restaurant or bar. Others require special permissions. Consider what state you live in to understand the distribution of your whisky. Note. The manufacturer will sell based on the amount it sells to the distributor. This may be much less than what is sold in places.
Stocks
You will need different materials depending on what your whiskey business is like. If you are new to the business, it will be more difficult for you to find suppliers because you will need to convince them to do business with you. Finding the right person can mean life or death for your business.
There are many online websites as well as magazines and books that can help you with your shipping questions. Also, if you have a supplier, you may have competition from other startups that are even bigger than you. The larger ones often get the most attention, so you'll need to fight for your supplies. Large supplier companies may also not be interested in a startup because the industry is already experiencing significant growth. But these meetings will not hurt, because you can establish a long-term relationship with the supplier. However, other new supply chains are also opening up. But you have to make sure they are sustainable as it can be difficult to find a new supplier.
Marketing
Now that you have your whiskey business up and running, you can get down to marketing. There are many ways to do marketing. Place an ad in the newspaper or on the radio in your area so people can find it. Or, if there is an event such as a fair, you can hand out flyers or set up a tasting booth.
You will also have to keep an eye on marketing because there are always new people to bring in. Consider allocating your marketing budget.
As a reminder, different states have different alcohol regulations. It would be wise if you hire a lawyer to make sure all laws are followed, you have all permits, etc.
Conclusion
That's it for the whiskey business! Keep in mind that sometimes these ideas will come to you at different times. For example, you may have a brand idea before you have whiskey, or vice versa. In any case, it is best to do research, research and research. Make sure you have everything you can before you even start making your whisky.
If you're new to making alcohol in general, you may want to bring in a business partner who understands it, or learn it yourself in a class or distillery. Regardless, you will have to work hard on your whiskey business before you can sit back and enjoy your profits and your drink.