Starting your freelance business is definitely not easy. You have a lot to do to survive in the market and build your brand. To make sure your freelancing business isn't struggling to stay afloat, you need to develop a strategy to keep your cash flow going. Here regular income plays a decisive role.
So what is recurring income and how can it help your freelance business? Simply put, recurring income refers to your business income that is repeated from month to month. Your clients or customers pay monthly. Income received from one-time purchases is not taken into account.
For this purpose, you can use different business models. For example, you can make sure that your products and services are structured in such a way that your customers must pay a monthly subscription fee. Another option is to offer an upfront payment package or let your customers choose a more advanced payment plan.
The Importance of Recurring Income for a Freelance Business
Why should freelancers strive to negotiate a steady income? Let's face it. Freelancing can be quite an unpredictable field. There are times when you will be overwhelmed with work while you may have to face situations where finding one client becomes a challenge.
Naturally, with such unpredictability, no business can stay afloat. Also, if you're a freelancer, you've probably lost a client at some point. This must have made you realize how important income diversification is.
You can avoid many of these financial hardships if you take steps to maintain your regular income. By working on a strategy that will allow you to generate regular income, you can be sure that you are using your skills and clients to the maximum.
How to Develop a Recurring Income Strategy for Your Freelance Business
It is well known by now that if you want your freelancing business to grow into a brand and avoid financial trouble, a consistent income is paramount. But the question is, what can you do about it?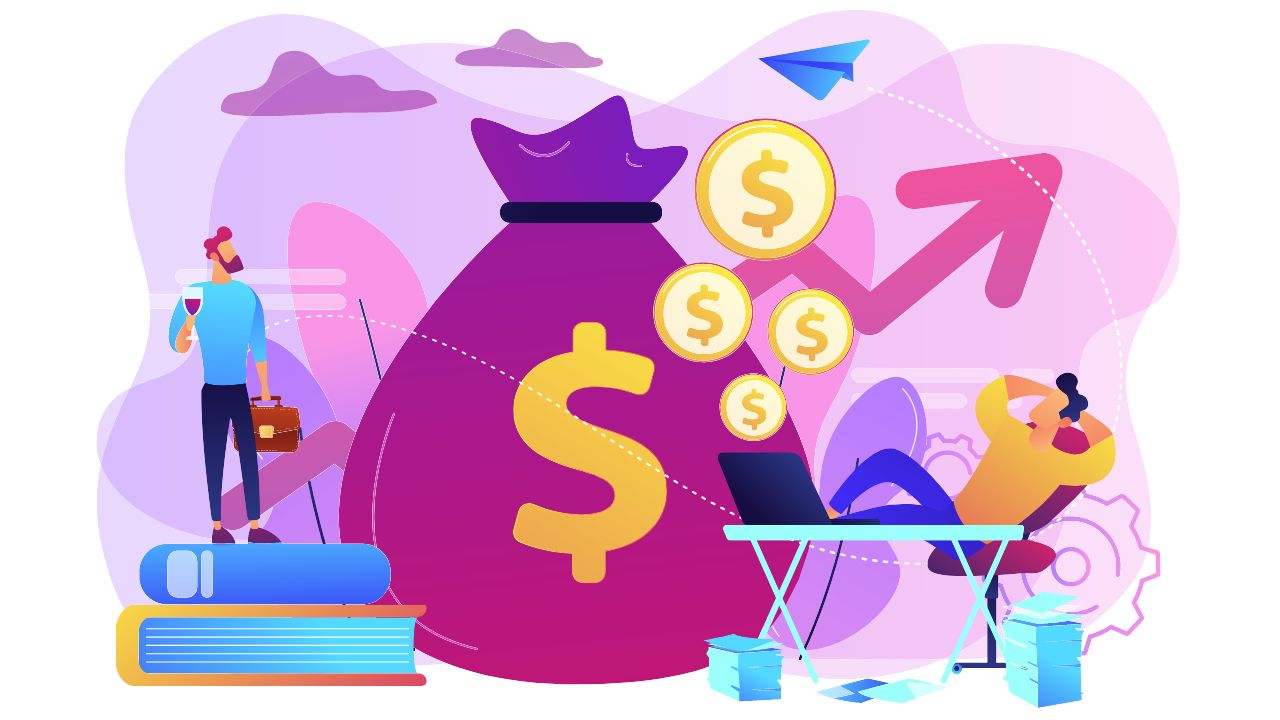 Prepare a roadmap for yourself
First, you need to figure out how much money you need to pour in to keep your freelance business going. You must be clear about the required cash flow, including your regular income and regular income.
Do not panic! It's actually pretty easy to figure this out. All you have to do is ask yourself a few questions about your business. For example, you should know the minimum amount you need each month to keep working and pay your bills.
How much work can you do in a month? You have to be realistic about this and decide how many hours you are willing to put into your freelance business.
Learn to filter customers
Keep in mind that even your freelance work is a business. And profit is paramount. You must decide which of your customers is really worth your effort. You must focus on your growth and building your brand.
Of course, this would not be possible without extensive marketing. However, since you want regular income to flourish, this time around your marketing strategy should be focused on attracting high-paying customers. Yes, it's time to move on from customers who pay you low rates.
This does not mean that you immediately let go of all low-paying clients. Take one step at a time. Drop a low paying client when you get someone who is willing to pay your asking price. Continue this until all of your clients have been replaced.
Yes, finding high-paying clients will not be easy. But you have several options.
You can discuss payment with your existing clients. Send them an email asking them to make changes to the fee structure. Find out if they are willing to pay you monthly. You can even offer them a discount to tempt them.
Go back to your one-time clients. If you have people you worked with once and never contacted again, now is the time to change that. If someone enjoyed working with you once, they may want to do it again. And you can present your services and ask them to consider paying you on a regular basis.
You can contact content agencies to get a steady stream of work and regular income. Keep in mind that these content agencies have a variety of projects and are always on the lookout for quality freelancers.
You can find out more about customers who are willing to pay monthly through your freelance colleagues.
Consider Subcontracting Your Business
As we have already mentioned, you must run your freelancing business like a company. And this means that sometimes you have to pay other people to do the work. So, there are many big projects that you cannot do alone.
Does this mean that you reject them? Absolutely not! Instead, you can hire other people to complete the project. Once you convince your clients that you are capable of taking on any project, they are more likely to consider you for a long-term job. And become a source of constant income.
Prepare mediation agreement
If you find a client willing to pay monthly, feel free to enter into a retainer agreement. This obliges your customers to pay the agreed price on a monthly basis.
Plus, it works well for both parties. Your client doesn't need to worry about your availability. And you have a stable source of regular income!
May your freelance business flourish
Keep in mind that no strategy or technique will work if you compromise on the quality of your work. You have to make sure that your clients receive quality services. Only then will they be inclined to pay you according to the model you choose.
So make sure you always do your best for every project and customer retention won't seem like such an issue.