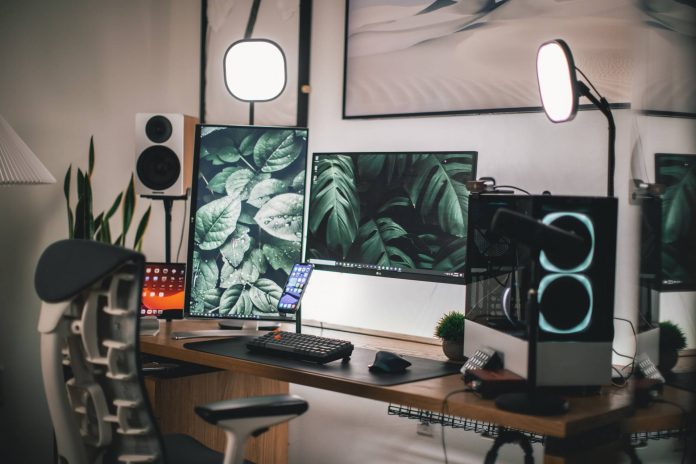 If you are renting a studio apartment, you might be wondering if working from home is possible. Technically, you can work from anywhere, including your bed if you like. But creating a workspace that encourages productivity is paramount.
Renting a studio apartment is a great way to save money while still getting everything you need. Associated costs such as utilities will also be available. The same applies to insurance though required amount of renter's insurance depends on what you own, not where you store it. However, the fact that you don't pay homeowners insurance for the place itself means you'll only be paying about $15 a month.
But if you need to make money from home, trying to save money on renting a studio apartment can backfire. You need to do something in that little space every day.
Fortunately, there are ways to create a workspace in your studio apartment, even if you have very little space.
Define your work area
It's very hard to make a studio apartment feel like anything other than a bedroom. After all, your bed takes up a significant amount of space. However, in fact, you can do it without much effort.
Separation is critical when working from home. You can achieve this by delimiting your work area with curtains or partitions so that it doesn't feel like you're working in the same room as your bed. You may feel limited by the space, but at least you won't be constantly tempted by the look of your bed.
It also ensures that you can get to work without having to worry about cleaning your room. Deal with this later when you start early in your separate space.
Get a desk with storage space
Having a place to sit and work is not the only requirement for a home office. You also need a place to store files, office supplies, and other work equipment. Ideally, keep them separate from other things. For this reason, a desk with storage space is a good investment. You can store everything you need in drawers so your workspace and lounge space don't collide.
Get in the closet
If you are not happy with the limited space you have, you can try to create more space with a clever hack. If your closet is not full of clothes, you can use it as place for your table. All you need is a horizontal surface to turn your closet into an office. In this way, your office becomes more of a separate space than you might have imagined.
It is easier to find a place for clothes than for an office. You can hang them on a stand or use portable shelving to stack them on top of each other. You can even find a way to easily take your clothes out of the closet when it's time for work and put them back when you're done with the day.
Use the kitchen
Some people need more office space than others. The table in the closet may not be enough for you. If so, you can turn your kitchen into an office. As with any workspace, delimit it with dividers. So you will not be constantly tempted by the refrigerator or buffet. It takes a little more discipline. But if you're willing to work from home, you can succeed.
Additional Tips
No matter what you do, your studio apartment will always be a cramped space. Therefore, you need to create a sense of space for yourself in order to avoid claustrophobia. When you take breaks, go for a walk instead of sitting at home with your phone. Schedule gym sessions for the middle of the day if possible. Leave your apartment as far as possible so that it never becomes like a prison.
Even the largest space can feel cramped if you never leave it. Spending time outsidewhether it be walking, running or any other activity can really make a big difference.
You don't need a huge space to work from home. If you are focused and disciplined, you can get by and create a workspace in your studio apartment.
!function(f,b,e,v,n,t,s){if(f.fbq)return;n=f.fbq=function(){n.callMethod?
n.callMethod.apply(n,arguments):n.queue.push(arguments)};if(!f._fbq)f._fbq=n;
n.push=n;n.loaded=!0;n.version='2.0′;n.queue=[];t=b.createElement(e);t.async=!0;
t.src=v;s=b.getElementsByTagName(e)[0];s.parentNode.insertBefore(t,s)}(window,
document,'script','https://connect.facebook.net/en_US/fbevents.js');
fbq('init', '1610003529323997');
fbq('track', "PageView");