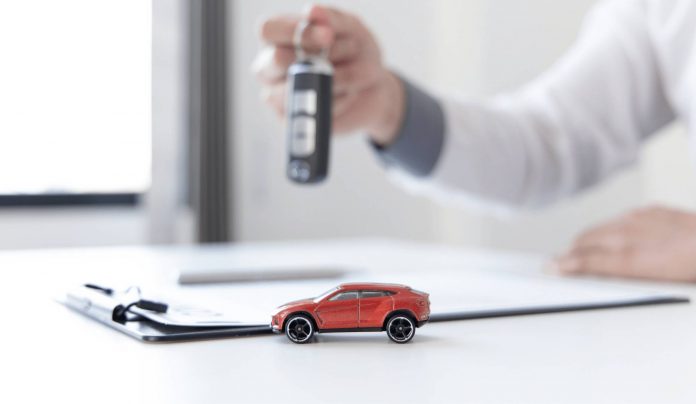 Buying a car can be a daunting task, especially if you don't know what to look for. How do you know which used car is worth your investment? It's important to know how to buy a used car the right way so you don't end up with a car that's too damaged or not in the condition you expected. In this article, we'll give you the tips you need to make an informed purchase and help you identify key documents to review. Armed with this knowledge, you will be able to buy a car without any problems!
7 steps when buying a used car from a private owner
Find the car you want online
Finding the car you want online can be a daunting task. However, with the help of the right platforms like eBay Motors, Carvana, Cars.com and Autotrader, finding the perfect car at the best price becomes much easier. Start by filtering your search results based on the type of car you're looking for (sedan or sports car). Once you've narrowed down your search, take the time to read all the details and view photos from multiple angles to make an informed buying decision.
Check Kelly Bluebook Prices
The automotive market is volatile, new models are released every year. Therefore, before buying any used car, it is important to check Kelly Bluebook prices to get an idea of ​​the current market value. This website shows the average selling price for all makes and models of vehicles. Knowing this will help you avoid overpaying for a used car. This is because you will know the exact limit of how high the price can go.
Check vehicle history
Buying a car is always a risky business. One thing when you want to buy a used car from a private owner is to research and make sure your car has been safe so far. There are various ways to check this, including online and using CarFax or Autocheck.
If the car you want to buy has been in an accident, it's best not to buy it, as insurance companies may not cover such accidents in the future.
Contact the seller and make an offer
Once you have an idea of ​​the car's condition, history, and price range, it's time to negotiate. It is important to remember that bargaining is not only about paying less money, but also about getting the car you want at a price that matches its condition.
If you are not happy with the offer made by the seller, or you feel that he is trying to underestimate you, do not be afraid to bargain – this can make all the difference in getting your new car!
Schedule a test drive
It is always wise to test a car before buying. In this way, you can get an idea of ​​the vehicle and see it in detail up close. Make an appointment with the seller by contacting them by email or phone.
Inspect the vehicle for damage
Before taking the car home, it is important to inspect it for damage. This includes checking the engine and transmission, paintwork, suspension and other parts of the vehicle that may be vulnerable in the event of an accident. You can bring a mechanic to check everything in detail. To ensure there are no surprises at a later stage, get a written report of all findings during the inspection so that you have documentation if there are any disputes or claims related to the vehicle.
Reconsider the price if new faults are found during the inspection
If new faults are discovered during the inspection, always negotiate with the seller. This is because you don't want to overpay for a car that already has some damage. The seller may find your new price reasonable and more readily agree to lower the price.
Documents required when buying a used car
When buying your favorite car, it is important to be prepared for the necessary documents. Here are the documents you need to check:
Title: This is proof of ownership that the vehicle is registered in the seller's name to ensure there is no foul play.
Registration certificate: This vehicle registration ensures that the vehicle is registered in the state. Make sure the information on the registration certificate matches the vehicle information such as VIN, make, model, license plate, etc.
Proof of insurance: Claiming insurance is necessary because you can check if the seller has made any claims. This tells you if any accidents have happened to the car.
Bill of sale: A bill of sale is a document used to sell or transfer ownership of a vehicle. It typically records details of the sale, such as the buyer, seller, price paid, and date of sale.
No Objection Certificate: Currently, owners buy most vehicles with credit money. Therefore, be sure to ask the seller for a certificate of no objection, which states that the lender, like the bank, has no claims to the car. This ensures that the car does not have any outstanding loans on it.
Service book: Check the service book to see records of the services the car has used so far. This will help you know how well the previous owner took care of it. In addition, the meter reading at each service will tell you if the seller has relented with the odometer.
Emission Document: Also known as a pollution control certificate. This document fragment tells you the emission levels of a vehicle. This gives you an idea of ​​the condition of the car's engine. Higher emissions mean something is wrong with the engine.
Final Thoughts
Currently, the attitude towards used cars has changed for the better. There is a huge demand for reliable and quality used cars in the market today. Even though you now know how to buy a used car from a private owner, you should still research the issue carefully before buying it. So you can be completely sure that you are getting a good deal.