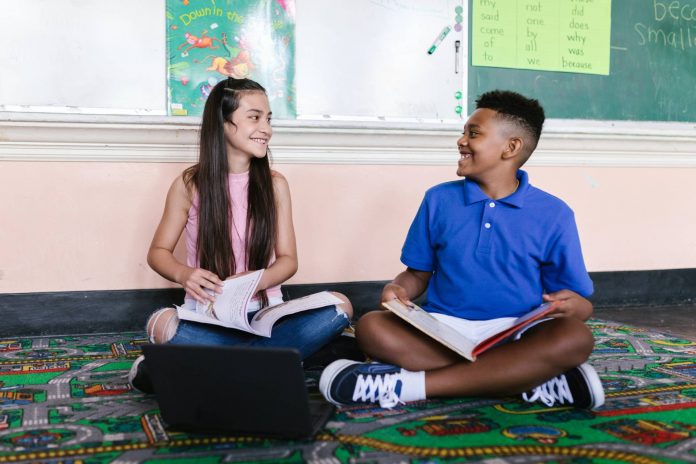 Want to know how to become an entrepreneur at 18? If you are in your teens and have an entrepreneurial spirit, now is the time to start your own business. There are many resources to help you get started, including online courses and books.
But it's not just about learning from a book, it's important to get your hands dirty and work hard. However, even before all this, you need to know what it takes to launch your first venture. This is what will be discussed in this blog post. So be sure to read to the end.
Brainstorming Ideas
Everything starts with an idea, and depending on how far-sighted and thoughtful your plan is, your chances of success increase significantly. Make a list of everything you are passionate about and turn them into entrepreneurial business ideas.
If you're short on business ideas, we've got a detailed guide with a list of ideas you can work on or at least get some inspiration from.
You need to choose a business idea that you are confident in and can implement. Keep in mind that the path to entrepreneurship requires hard work, dedication and perseverance – don't give up too soon!
Write a business plan
A business plan can help you avoid common mistakes, create a timeline and milestones, and measure the results of your efforts. If done right, it will also provide guidance on how to properly grow your business.
There are many business consultants who can help you put together a business plan that takes into account all market, financial and economic factors. You can find it online with a little research or by checking out Fiverr or UpWork.
Keep in mind that not all consultants have the same skills, so make sure you choose someone whose approach aligns with your own goals and beliefs for the future development of your company.
Sharpen Your Skills
It's important to make sure you have the skills and knowledge you need to be successful in business. There are many resources available to help you along the way. They range from online tutorials and courses to business mentoring programs or participation in startup accelerators.
Once you have determined what areas of expertise you need for your business, start honing those skills as soon as possible to give you an edge over the competition!
Suggest to family and friends
When starting a business, it is important to have a clear idea of ​​the amount of money you will need and what resources (product manufacturing or service equipment, computer, internet access, etc.) you will need to get your project off the ground.
For example, if you decide to start a vending machine business, you will need some capital to purchase a vending machine and fill it with merchandise.
Connecting with family and friends can be an effective way to get those essential items early on. Alternatively, they may also be interested in being one of the first followers of your new venture – this can lead to invaluable feedback that can help improve both the product or service and its overall success.
Ultimately, get people involved from the very beginning. This is essential for any successful business!
Take a decisive step
Many people take the first steps in opening their own business, but do not dare to take this step and do not start. They get stuck in planning mode, afraid of what might happen. Don't be one of them!
The first step to becoming an entrepreneur at 18? Just doing it! Believe in yourself and don't let anyone fool you – go ahead and start your own business! It won't be easy at first, but with persistence, passion, and a willingness to work hard, you'll soon see the success you've been dreaming of.
Actively market online
The Internet is a great place to promote your business. It has the potential to reach millions of people who are looking for what you have to offer. However, before you start online marketing, it is important to have a clear understanding of your product or service and your target market.
Once you know these things, start developing creative marketing techniques that will resonate with your audience. Be sure to make an audience avatar so you know who to target in your marketing campaigns.
For example, if you want to target a younger audience, Instagram, TikTok, and Snapchat will be the most effective. To target professionals, go to LinkedIn. For adults, Facebook is the best.
Also don't forget about contextual advertising (pay per click)– this powerful tool can help generate a significant amount of traffic to your website in no time!
Start building a team
Starting your own business is a huge undertaking that requires the entire team to work together to be successful. The first step is to find like-minded people who share your vision and goals. Then build a strong team around you. It is important to involve everyone in your startup at an early stage. This is to ensure they understand what it takes to see right through your business.
Teamwork is not easy: it takes dedication, commitment and perseverance from all team members to keep things running smoothly. Without these qualities, a business can easily stumble and fail miserably.
Reinvest to grow
The benefit of being an entrepreneur at such a young age is that you can reinvest your money and grow your business. When entrepreneurs are asked how to become an entrepreneur by the age of 18, they probably won't say that you need to invest the money you earn. It doesn't matter if it's in a future idea, college, etc.
At the moment, you do not have any financial obligations or commitments. The sky is the limit to think about the future.
Stay motivated – success is near!
Stay positive and don't give up when things don't go according to plan. Remember that success is within reach if you maintain your morale and believe in yourself. Take calculated risks and don't be afraid to turn around when necessary – it will pay off in the end!
Remember that success does not come overnight – it requires hard work, dedication and a lot of patience.
Start now, build an empire and retire early
The question of how to become an entrepreneur at 18 is simple! You need a creative mind and a passion for business. If your business is successful, you can easily retire in your mid or late 20s and enjoy life while you are still young.
!function(f,b,e,v,n,t,s){if(f.fbq)return;n=f.fbq=function(){n.callMethod?
n.callMethod.apply(n,arguments):n.queue.push(arguments)};if(!f._fbq)f._fbq=n;
n.push=n;n.loaded=!0;n.version='2.0′;n.queue=[];t=b.createElement(e);t.async=!0;
t.src=v;s=b.getElementsByTagName(e)[0];s.parentNode.insertBefore(t,s)}(window,
document,'script','https://connect.facebook.net/en_US/fbevents.js');
fbq('init', '1610003529323997');
fbq('track', "PageView");