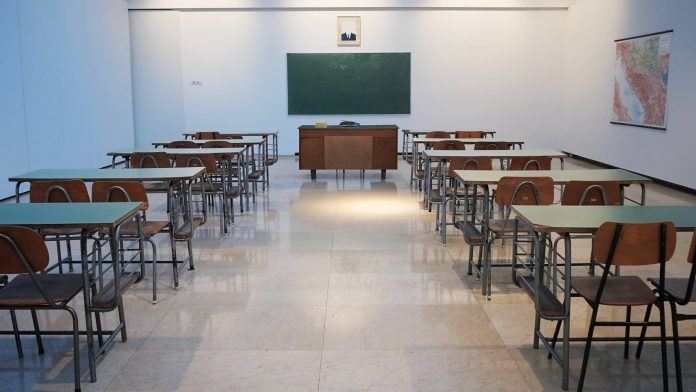 Our educators are among the most important people who work in the community. They have a love and desire to help raise our children and teach them the skills they will need later in life. Many of these teachers have supported many children, teenagers and young people for many years. Despite their importance, it is infamous that teachers are notoriously underpaid despite their important role in our society. Unfortunately, many teachers rely on second jobs and part-time jobs to survive.
General part-time jobs for teachers
Tutors
As an educator, your passion for your work is always with you. So, if you need extra money, find ways to make more money from your teaching skills. Perhaps the most obvious is the tutor. Working as a tutor gives you some freedom in timing and you can choose an age range or subject to focus on.
A private tutor can earn an average $17.53 hour. However, this depends on your experience and where you live. To get started, consider Tutor.com or other similar sites.
Standardized Test Administrator
For a standard test administrator, this will depend on the state and school district in which you work. But they are needed in almost every school. All they have to do is make sure that all rules are followed during testing.
In terms of pay, the average test administrator averages between $32,000 and $43,500 full-time. It can also be as low as $24,000 a year. If you are interested, then find the test service site for your state.
Teaching abroad
As a teacher, sometimes it takes a hot minute to save up some money to travel anywhere in the world. Well, why not do it for your work? During the summer months, you may have the opportunity to use your teaching skills and teach English or other subjects abroad. Now, if money is still a concern for you, then you are in luck! After the coronavirus pandemic, education has largely moved online, so there are options for distance learning.
As with other jobs, pay varies by country, but can be as high as $5000 month. For English teachers, places like the Middle East and Asia make up for this perfectly. To get started, check out international training websites or contact your local college to see what you can do.
Community College Adjunct Professor
To save money on tuition, many people started going to the local college. As a result, the demand for teachers is growing. Some may require a master's degree to be employed, while others will hire those with a bachelor's degree and/or those with relevant teaching experience.
The average salary for adjunct faculty is about $2,700 for each three-hour course. However, it depends on the college and experience. Check with your local college to find out what requirements are needed to apply.
Youth Sports Coach
In many small towns in America, the teacher will also be the coach at the school. So, if you love sports, then coaching is for you. As a business, this can be most successful if you are a private coach. It also gives you the ability to set prices and schedules.
The average cost of coaching is about 14 dollars hour. For starters, you can find a way to get trainer training. Then look for local organizations and other trainers for ideas and opportunities.
Conclusion
Many options exist as part-time jobs for teachers. While they are all more geared towards additional education jobs, there are still plenty of other employment options for you.
Think about your interests and hobbies that will help you. You can make money from pet care, babysitting, freelancing and more. While not perfect, it can give you additional finances and new skills, and it can also change the trajectory of your life.