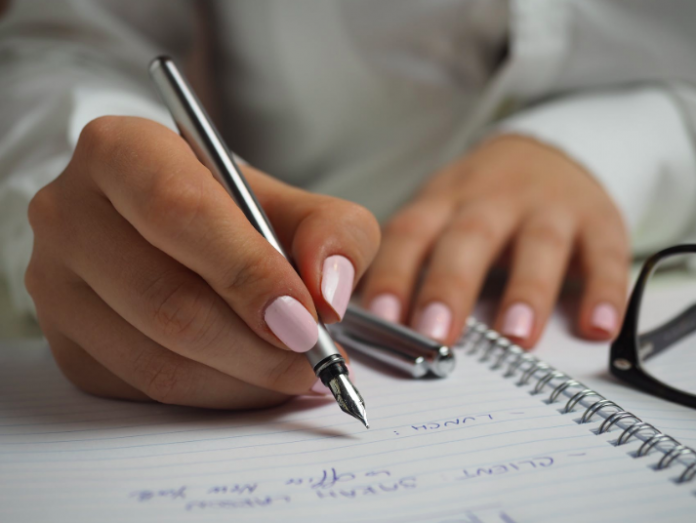 New to the scene? Yes, we can smell it. A fragrance that is still present in all entrepreneurs living day by day. But we like you. So, we present you a list of rules in order to get into this powerful club. Come back, show us all the checkboxes, and you're in business. No excuses. No payment plans. Just you and your great idea. What if you had an entrepreneur's to-do list?
Here we go to the entrepreneur's to-do list. (in no particular order)
1. Vision. As a child, I was taught that when you see something you want, take a picture, cut it out, or write it down. Then post it on some tagging board and put a good old photo of yourself in the center (preferably not with your ex-boyfriend/girlfriend that you still miss passionately). Understandably? Now look at this. Strictly. But don't hurt your eyes. Pay attention to how everything is changing around you. Have you seen more pearl white BMWs since you pasted the one from the magazine? Not by chance. Not at all. Vision is vital for every entrepreneur.
2. Benjamin. That's what we'll call this trading trick inherited from my mother. Always carry a Benjamin bill (one hundred dollar bill) in your wallet. Don't waste it. Following this simple rule will bring your mind into a state of abundance. Too many people subconsciously think in scarcity mode. Not you. You, my friend, can walk down Fifth Avenue and know that you have money for everything. Okay, maybe you're shy of a few hundred, but now you've turned your fear of money into something positive. Let the positives keep coming (+$).
3. Participate in contests. I'm a sucker for this. Why not fund your business by winning contests? Business plan contests, elevator presentations, the GSEA—there are plenty of organizations that give cash prizes to those who promise nothing new. Venture capitalists are not needed. "But I was not lucky," you say. This makes no sense. You create your own luck (one of my favorite lines). But don't get too carried away and don't toss coins left and right just to pick them up yourself. This is a deception of superstition.
4. 10% bank account. Reading from Dan Kennedy's book Wealth does not attract entrepreneurs, you can find this secret to attract wealth. Open a separate bank account just for charity. Every time you deposit cash, set aside 10% for this account. I am very emphatic that you are doing this even if you are already cutting corners, just to survive and thrive. This is an inexplicable concept and no one can understand how it multiplies your money. But it is so. So take a break the next time you think about investing in stocks and bonds. Instead, help yourself and your favorite charity.
5. Set your standards. This applies to many things in the entrepreneurial world. Know what your business standards are. Are you going to sell? How much will you charge for the lowest rate? 2 million dollars? Write it down. Now learn to shake your head no until you get what you want. Yes, it can be all about you when you are the boss.
6. Network. This word is in the lexicon of every entrepreneur. However, how many of them are doing their best with it? Have you heard about a new business that has opened in your area? Be the first to congratulate owners and share feedback. Too often people think that others have already done it. You'd be surprised how many people can count their contacts on the fingers of one hand. Go out and be the person that people can call by name on "one hand". Your presence here now can make all the difference later.
7. Smile. No one likes to look at an unhappy entrepreneur, even if they have a great idea. First, create your wonderful smile. Now go and DO it. This is not a do's and don'ts list. Live your dream!
This post was written by Diana Wright. She has the ability to create wealth and great relationships.
Related Post: 21 Free Tools to Help Your Business Succeed
!function(f,b,e,v,n,t,s){if(f.fbq)return;n=f.fbq=function(){n.callMethod?
n.callMethod.apply(n,arguments):n.queue.push(arguments)};if(!f._fbq)f._fbq=n;
n.push=n;n.loaded=!0;n.version='2.0′;n.queue=[];t=b.createElement(e);t.async=!0;
t.src=v;s=b.getElementsByTagName(e)[0];s.parentNode.insertBefore(t,s)}(window,
document,'script','https://connect.facebook.net/en_US/fbevents.js');
fbq('init', '1610003529323997');
fbq('track', "PageView");