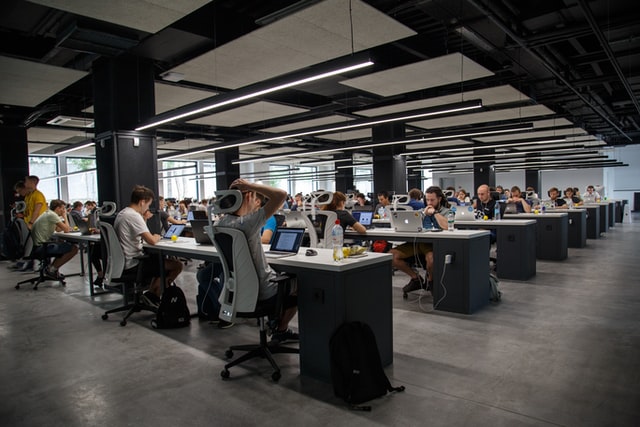 The BSV Hackathon is a competition launched in 2019 by Bitcoin Association, a Switzerland-based global industry organization, aimed at propagating awareness and education for blockchain-based applications, creating innovative solutions to existing challenges, and discovering new talents when it comes to blockchain development. This year, the BSV Hackathon is being held virtually with the coding period running from June 14 to July 26. Registration will be kept open until the end of the six-week coding period, so participants in the form of individuals and teams can still join.
"The unbounded scaling, huge transaction throughput, and extensive data capabilities of BSV make it the ultimate blockchain for developers to work with – resulting in a diverse assortment of projects each Hackathon. Previous participants have used BSV Hackathons as a springboard to venture investment, turning their competition projects into real-world businesses, so I'll be watching with great interest to see what new and exciting ideas emerge during this iteration of the competition," Bitcoin Association Founding President Jimmy Nguyen said.
Participants are expected to develop applications that fall under a theme. This time, the theme for the fourth BSV Hackathon is peer-to-peer applications that utilize the recently released SPV Channels service and the Merchant API (API). Any kind of peer-to-peer platform can be developed and it is not limited to just payments. The hackathon also fosters collaboration, so participants are encouraged to consult with each other when needed. Experts from nChain, the leading provider of enterprise-grade blockchain solutions, will also be available for consultation.
"This month's release of SPV Channels CE v1.1.0 introduced a crucial new service to the BSV network and an integral component to the massive scaling vision that underpins the BSV blockchain. With this edition of the Hackathon, we're putting that new ability front and center, tasking our entrants with finding unique and innovative ways to utilize that service and deliver on the true peer-to-peer vision for Bitcoin. I've always said that our role was to provide the infrastructure and for the ecosystem to find ways to leverage that—and with $100,000 staked for the winners of this competition, we're literally putting our money where our mouth is," nChain CTO Steve Shadders commented.
The prize pool is bigger than ever, with the winner being awarded $50,000, and the second and third placers receiving $30,000 and $20,000 payable in BSV. After the coding period, three final projects will be selected by a panel of judges. The three finalists will then get a chance to present their peer-to-peer applications live at the next CoinGeek Conference expected to be held in October. They will be flown into the venue, current travel restrictions permitting.
BSV Hackathon is a great opportunity for these developers to be able to meet blockchain experts in various fields—and they may even secure funding for their project if luck is on their side. This is exactly what happened to brothers Connor, Dylan, and Kevin Murray in the second BSV Hackathon. Although they were not able to get into the top three, they were given the chance to attend Bitcoin Association's Pitch Day, which allowed them to get the funding they needed to release their incentivized online review platform Britevue.
"The craziest part of the BSV Hackathon was that we were competing with people from all over the world. The range of ideas presented at the competition was representative of a global perspective. What surprised us the most was that we already had reviews from China to India when we launched the platform right after the BSV Hackathon… Even after we rebranded the site to Britevue, the number of reviews and sign-ups we get from non-U.S.-based users is quite remarkable. The global reach is characteristic of Bitcoin's nature," Britevue CEO Connor Murray said.