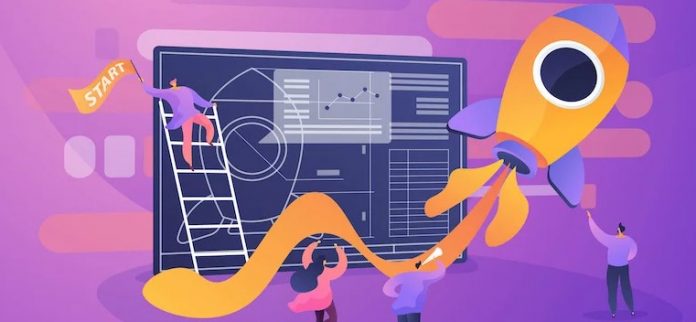 Ever since Jeff Bezos created Amazon, the e-commerce world has witnessed a revolution. The best thing about this platform is the doors of opportunity it has opened for new businesses. Small businesses now have the opportunity to showcase their products to a wider market without straining themselves financially. Of course, the strategies you use to sell on Amazon matter. But if done right, the platform can bring huge benefits to your business.
Many businesses do not take advantage of this feature. And that's because they're not working on their Amazon sales strategy. They don't understand that people online have many options. Even Amazon has so many brands offering similar products. How will your product gain momentum if you don't offer something unique? This is where your strategy comes into play.
Amazon Selling Strategies
It is quite difficult for a new business to be noticed among the many options. After all, Amazon is overflowing with consumers. And customers are looking for the best deals. In this situation, selling on Amazon will be a pipe dream if you don't stand out. How to do it? Here are some ideas that might help.
Pay attention to the details of your product
This is one strategy that always pays off on Amazon. This is product information that customers refer to to narrow down their search. Sometimes they mention the features they want along with the product during their search. Therefore, you must ensure that your product matches relevant searches.
Make sure your product information is available on the website in a detailed form. And it has to be authentic too. The more specifications you provide, the better your chances of a successful sale.
So if you are introducing a new business looking to sell on Amazon, be sure to include a proper product description with popular keywords included. Of course, you must also specify the payment terms, shipping cost and time, brand owner, and so on. Optimize your product information to make it easier for potential customers to find you.
Always include images
Your product description won't be enough to get the job done. Yes, it will help you get more attention, but your customers will also expect to see what they want to buy. You can have the most detailed product description, but it won't help if it's not accompanied by a good picture.
Be sure to upload your product images at least 1006px each. The background of the image must be white. Remember, these images will help you gain the trust of your customers. Therefore, the image must always match the product description.
Always follow the rules
Yes, Amazon also has rules for selling. And you must stick to them; it won't do any good to your reputation if you get fined or suspended for not following Amazon's selling rules.
Keep in mind that Amazon takes customer complaints very seriously. So you have to be extremely careful. There is no place for mistakes here. The good thing is that Amazon's sales policy is pretty clear and understandable. Before you start selling on the platform, be sure to review their policy page. Protect yourself from breaches to make the most of what Amazon has to offer.
Think About Pricing
Naturally, an Amazon selling strategy cannot be complete without pricing. The reason why people prefer Amazon is because they want the best deals on the market. Thus, you must ensure that you offer products at the best possible price. Only then can you count on attracting customers.
You can use pricing tools to determine at what price you should offer your products. Remember, if you want to sell on Amazon, especially as a new business, you must offer competitive prices for your products. Value your profits, but think about your competitors too.
Make your strategy customer-centric
No business can last long if it doesn't value its customers. And this is even more important for new businesses. You don't have a deep reputation to back you up. Therefore, you must rely on your services.
When selling on Amazon, you need to make sure your customer is happy with what you have to offer. Make sure you answer all customer questions immediately. Don't make them wait.
Amazon expects sellers to respond to customer inquiries within 24 hours. And if you don't, it will affect your credibility. It is preferable to have a central merchant account associated with your phone. This will allow you to always be available to your customers. And, of course, make sure that your customers receive goods at the estimated time.
It is also important to enter tracking information. Delays can even cost you your account so you have to be careful. Promise realistic delivery times that you can meet.
Manage your inventory
You should pay maximum attention to inventory management when selling on Amazon. Please note that Amazon assigns a sales rating based on the quantity and arrival of the sale. So you can't afford to run out of stock often.
Manage your inventory levels in advance by analyzing your search history. Challenge yourself to pre-order inventory before it runs out. You must keep up with the times of your customers if you don't want to lose them to competition.
Grow your business by selling on Amazon
Amazon gives you the opportunity expand your business within a short period of time. Make sure you don't miss this chance and make the most of it. Given the fierce competition, you must always be on top. And this would not have been possible without a well-thought-out strategy.
Related post: T-shirt pricing: looking for a winning spot