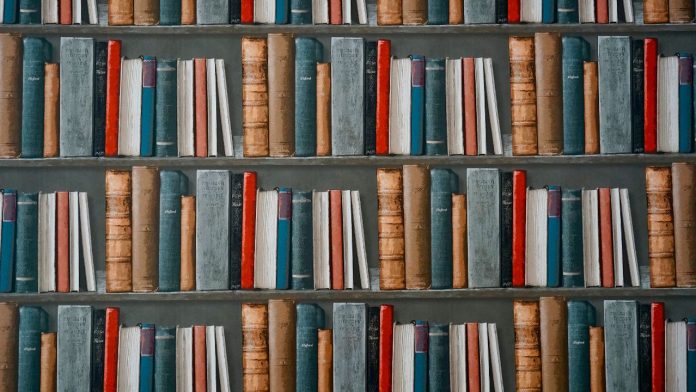 There will be times in life when, although you are doing well, you will not feel successful. It may be because you are a young entrepreneur in a sea of ​​experts. And that's completely normal. Everyone starts at different levels and learns differently. So what's the easiest way to study without leaving home? Reading a book for young entrepreneurs. You should read everything related to business.
Often written by a business expert, these business books are intertwined with how you should conduct your personal life. These gurus inspire and motivate you with what and how you must do to be successful. Let's take a look at some of the best business books any young entrepreneur would love to have.
How to win friends and influence people
This book is written by Dale Carnegie. He was a writer famous for developing classes in corporate training, public speaking, self-improvement, sales skills, and other related skills. This is the first book that many should read. Carnegie informs you of everything do's and don'ts in social interactions. But more importantly, it tells you all about the skills and intricacies of improving yourself as an entrepreneur.
While Dale Carnegie's ideology predates social media and the Internet, his advice still applies to the workplace today. The book explains how to make friends with those you associate with, what to do in a competitive environment, as well as the secrets of interaction in sales. Overall, this book is a must-read for business insiders for entrepreneurs.
Sales psychology
Brian Tracy is well known for his public speaking and self-improvement books. In fact, he has written over 80 books on the subject. One of his best books is The psychology of sales. This book is about the intricacies of selling to customers.
Every entrepreneur should know that a successful business is one that has a successful sales technique. Some products can be a bit boring, but the power of persuasion and charm can turn your mediocre products into priceless treasures. The book itself, however, focuses on the person you want to sell to. This book is for entrepreneurs who need help with sales and sales goals.
Rich dad, poor dad
Rich dad, poor dad co-written with two authors, Robert Kiyosaki and Sharon Lecter. Kiyosaki is a businessman and writer specializing in financial education. Meanwhile, Lechter is an accountant, writer, and businesswoman. This bestseller is a must-buy for all young entrepreneurs. The book explains that when you're younger, you don't know as much about finances as your older ones.
Rich dad, poor dad helps put financial education into perspective, as well as a 9 to 5 job. He will tell you the truth about things like finishing school, getting good grades, and how to make your dreams come true.
Your Startup: Adapt to the Future, Invest in Yourself and Transform Your Career
Better known as your startup, this book was written by Reed Hoffman. Hoffman is best known as the co-founder and chairman of LinkedIn. This book will teach you how to manage your career and how to become a successful young entrepreneur. This book tells you how to set yourself up for business and think like an entrepreneur. In addition, it will help you know which employees to choose when hiring. Definitely a good book worth reading at least once.
4 hour work week
Tim Ferriss is an entrepreneur, investor, and writer best known for his 4 Hours series. One was, of course, about the work week. Ferris knows all about how nice it is not to work 40 hours a week. He explains that starting a business allows you to work just 4 hours a week and still make a lot of money. Since then, however, he has had a different approach to success in recent years. Check what he has to say when he is reviewing the book.
$100 startup
Written by Chris Guilbaud, renowned writer, entrepreneur and public speaker. His book has a great idea for those who lack the means to succeed in life. Guibault explains that he has 50 great stories about entrepreneurs who only had a few dollars in their account. If you are the type who finds it difficult to start a business because of cash, then this book is the perfect book for you or any young entrepreneur.