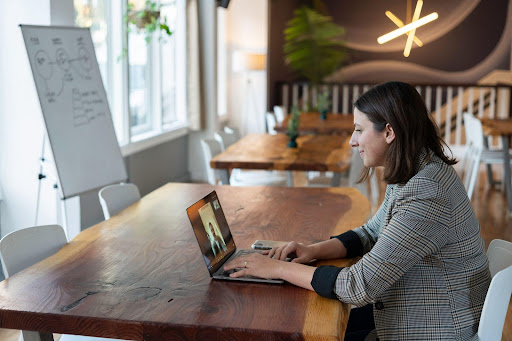 When you have children with special needs, you know that your life is very different from others. You had to quit your job because you didn't have enough time to work and take care of your kids. You can hire a babysitter, but it can be expensive. And chances are money might be tight too, so starting your own business might not be such a bad idea. That's where we come from. If you want to make better use of your free time, here are five easy ways moms of children with special needs can start their own business. Let's dive right into it, shall we?
The difference between choosing hours and keeping hours
One of the best things about owning your own business is that you choose your own hours and be your own boss.
And time is of the essence when you have children with special needs, as they will need to attend regular therapy sessions and their doctors. If you can find a way to get around your child's daily routine, then chances are you can find something to do with your time.
You can manage multiple businesses from home if you have the right skill set. For example, you may be good at building things; you can use this skill to sell anything you make online!
Not only will you have flexible schedules for your kids, but you will also have the freedom and time to work on your creative passion.
Compliance with set hours
That being said, other businesses give you the option to choose your hours, but they will be more restrictive because you have to work during a specific time window. Here is a list of examples that may help you understand better:
Masseur

beautician

hairdresser

tattoo artist
These businesses mentioned above require you to make scheduled appointments with your clients. Yes, you can choose your own hours, but whether you can attend scheduled meetings will determine the success or failure of your business.
Even if you need to meet certain work hours, you can also schedule them to fit your child's schedule. But in an emergency, it can be difficult to cancel appointments with your clients.
5 Easy Ways Moms of Children with Special Needs Can Start a Business
Now that we've discussed how time can be on your side, let's talk about how you can run your own business while taking care of your children with special needs.
While your children may not be able to run your business after you retire, they can benefit from it once they become eligible. If you are not familiar with what is special needs trustlearn more here!
So, without further ado, here are five easy ways that might work for you:
Put your culinary skills to good use!
Why not get paid for it if you have a passion for cooking and feeding people? It's time to put your culinary instincts to good use.
If you are good at baking, starting your own cookie making business would be a great idea. There is always room for improvement, and you can do so by offering many other baked goods.
You can also offer your services as a personal chef or start a business from home. But if cooking or baking isn't your thing, then you can always try your hand at food blogging. You can share recipes you've tried, your own tips and tricks, and more. Other mothers of children with special needs can learn from you too!
Become an online tutor or instructor
If there is anything good coming out of the recent COVID-19 pandemic, it is the number of remote jobs is increasing.
Gone are the days when you had to be in the classroom to teach students or go to their home to teach them. Now you can do it online. And the best part is that you will have students from all over the world!
With a good internet connection, you can now help people learn or improve a new language, give academic lessons, teach a skill or an instrument, become a yoga instructor, or even give cooking classes. The possibilities are endless.
May your creativity flourish
Speaking of possibilities, here's another way you can start your business – Be creative. If you have a knack for anything artistic and crafty, it's time to use it to your advantage.
The Internet has given you the ability to make things at home and sell them online to people all over the world. Sites like Etsy are great for selling your unique items. You can also set up your website and sell your products there.
In this area of ​​business, the possibilities are endless. You can create or sell items such as paintings, miniature figurines, jewelry, pottery, baskets, and more.
Join the blogging trend
If you haven't already, you'll be pleased to know that blogging moms are making significant headway. The only downside is that the market for any blog is heavily crowded, whether it's mom-related or not.
To have a successful blog, you need to find a niche and figure out a way to reach your target market. Once you do that, you will see many ways to make money with blogging such as advertising, selling or creating information products, affiliate marketing, etc.
This can be useful for housewives who make a living and also have enough time to look after their children. It also allows you to potentially connect with other moms of children with special needs.
Show off your writing skills
Whether you have good writing skills or speak naturally, there are ways to make money from it. Right now there are more and more online magazines and websites in need of content. The best part is that they will pay to get it, so your talents come in handy here.
Freelance writing jobs such as copywriting are currently the most lucrative, including writing articles, resumes, etc. Some companies hire multiple copywriters and assign articles to them on a first-come, first-served basis.
The great thing about this style of work is that you can work more when you have free time and relax when you are busy with your children. Other companies have a more structured structure where writers must complete a certain quota daily or weekly.
Final Thoughts
In conclusion, we want to say that being a mother is quite difficult. Besides, being a mother of children with special needs is quite another. The time, energy and effort you have to give to your children can easily take up all of your time. But it shouldn't be like that.
Now that you can start and grow a business in multiple ways, why should moms be left out? If you have the skills, put them to good use and earn some money on the side. Let us know in the comments if you are a mom and have found your own way to work while also taking care of your special needs child.